Kanata Inns: Clarity Through Hotel Branding and Web Design
One of the challenges Kanata Inns faced was uniting their brand to be consistent across all their media. We strategically redesigned their website to be the cornerstone of their brand personality. We focused in on being Canadian from 'eh' to 'zed' in marketing materials, social media, and advertising.
Their logo design was unchanged because of the value of its heritage—after all, a brand is so much more than a logo.
Crafting a brand that you'll want to say "Hi" to
We created a family-friendly brand that got people talking and focused on your stay as an extension of your bed at home. Kanata Inns became a brand that was never sorry to be Canadian and goes the extra kilometer to give you a comfortable stay at any of their locations.
Fun content that fills you with Canadian Pride.
We pivoted the content for both Kanata's website and their social media to focus on the best part of being Canadian and opportunities to experience the best parts of Canada around Kanata Inns' locations.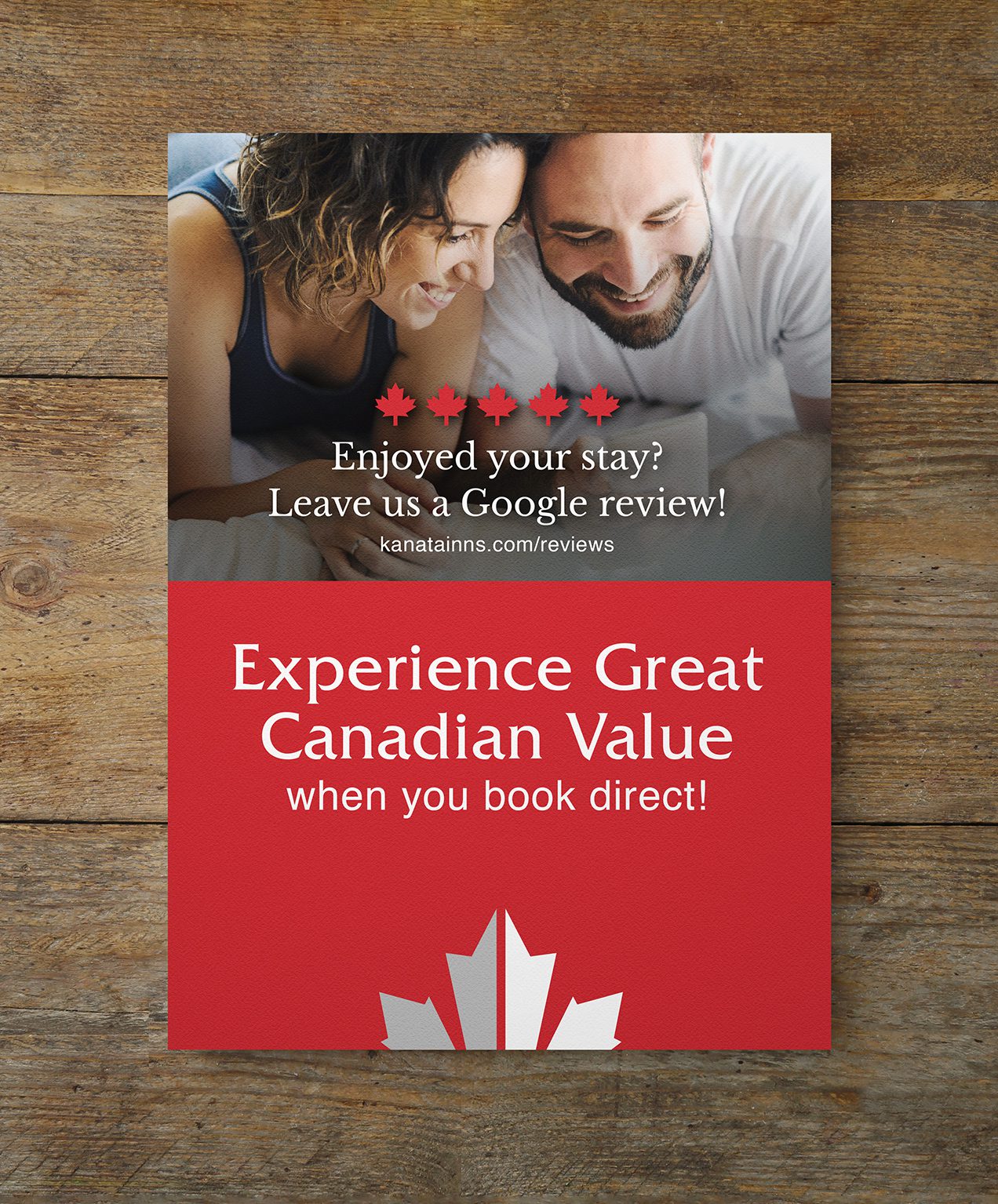 An Engaging and Consistent Website
A website should always clearly indicate what and who your brand is, and the changes we made reflected this. Bringing online booking ability to the forefront of the website added functionality and convenience for guests. The website content and design were changed to reflect their Canadian values and light sense of humour.
+422% increase
in total revenue over one year.
In just one year, we helped Kanata increase their overall total revenue by 422% through a combination of strategy improvements, marketing materials and a website redesign. 
+640% increase
in website generated revenue
One of Kanata's main goals was to increase revenue coming through their website. From 2018 to 2019, their website generated revenue increased by 640%!