Accomplish Insurance: An Insurance Broker
Brand Refresh That Livens-Up Their Website
The importance of branding cannot be understated; done correctly, branding can leave your customers with a lasting positive impression. We designed a brand for Accomplish Insurance that did away with the traditional "corporate" style of insurance sites to make their website immediately approachable. We also assisted them in developing various business strategies and helped them stay topical with relevant content production.
Just one moment to turn people from passive to interested
With the number of websites online you only have a few seconds to capture someone's attention before they look for info, services, or products elsewhere. We helped Accomplish Insurance stand out with unique branding that is friendly, empowering, and understanding of the pain points people face with insurance.
We created a brand that focuses on taking the fear and confusion out of what insurance means and how it works.
Words matter
The type of language you use on your website makes a difference in how people interact and engage with your website. We used an upbeat, lighthearted tone that better conveys Accomplish Insurance's approach to insurance and their brand.
Content should reflect your brand
Your brand should be consistent across all your media and reflect the way your brand is presented as well. In the case of Accomplish Insurance we composed social media and blog content that informs and educates readers about how life insurance works in a warm manner.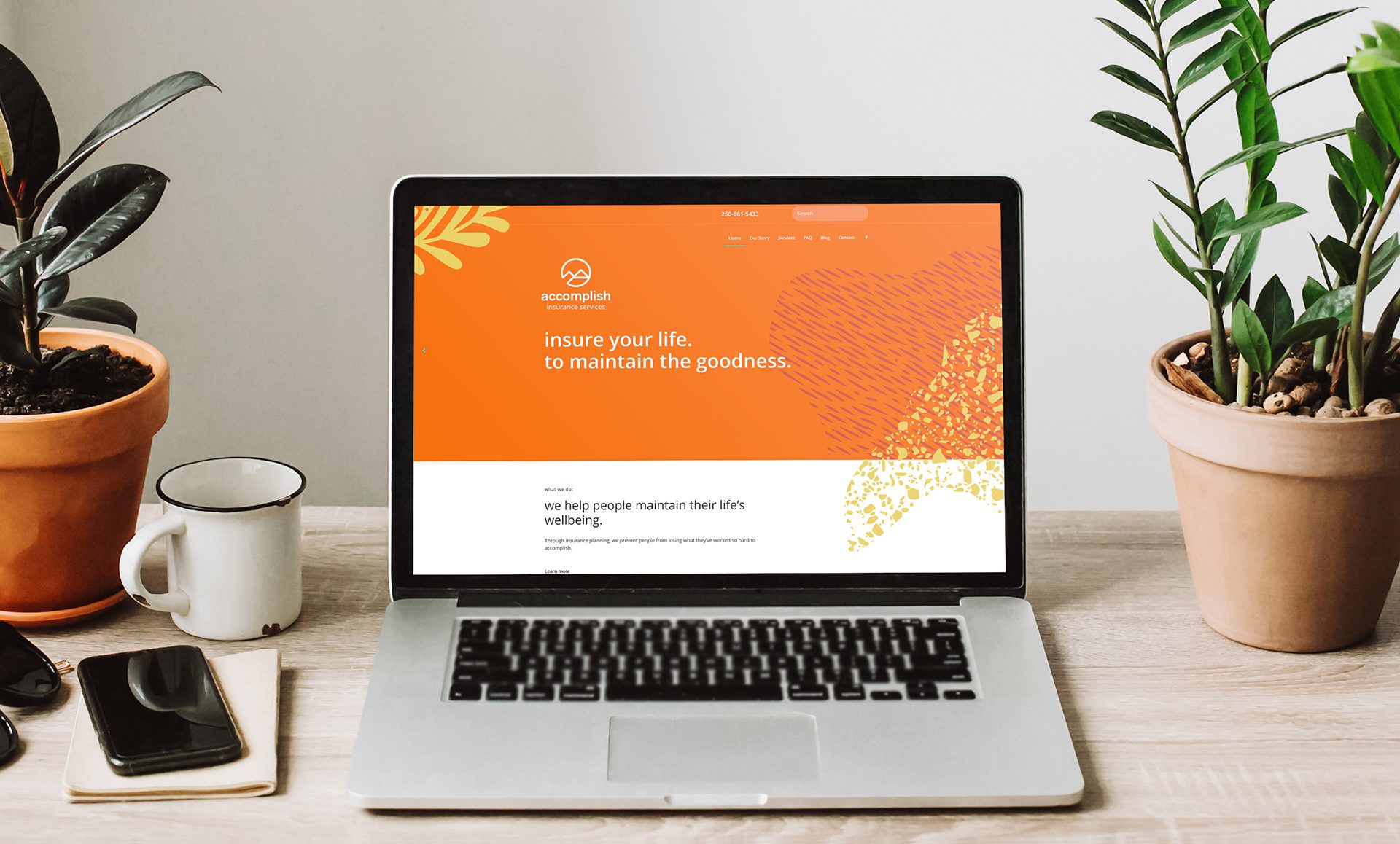 220% increase
in website traffic
From 2019 to 2020, Accomplish Insurance's website traffic increased 220% with Hiilite's help.
400% increase
in conversions
In addition to the increase in website traffic, Accomplish Insurance saw overall conversions increase by 400%!