Burnaby SEO:
OUTRANK YOUR COMPETITION ON GOOGLE
Burnaby SEO Experts
Generate more leads for your business with the top services for SEO in Burnaby, BC.
Increased search rankings
Increased organic traffic
Increased phone calls
Increased sales and profit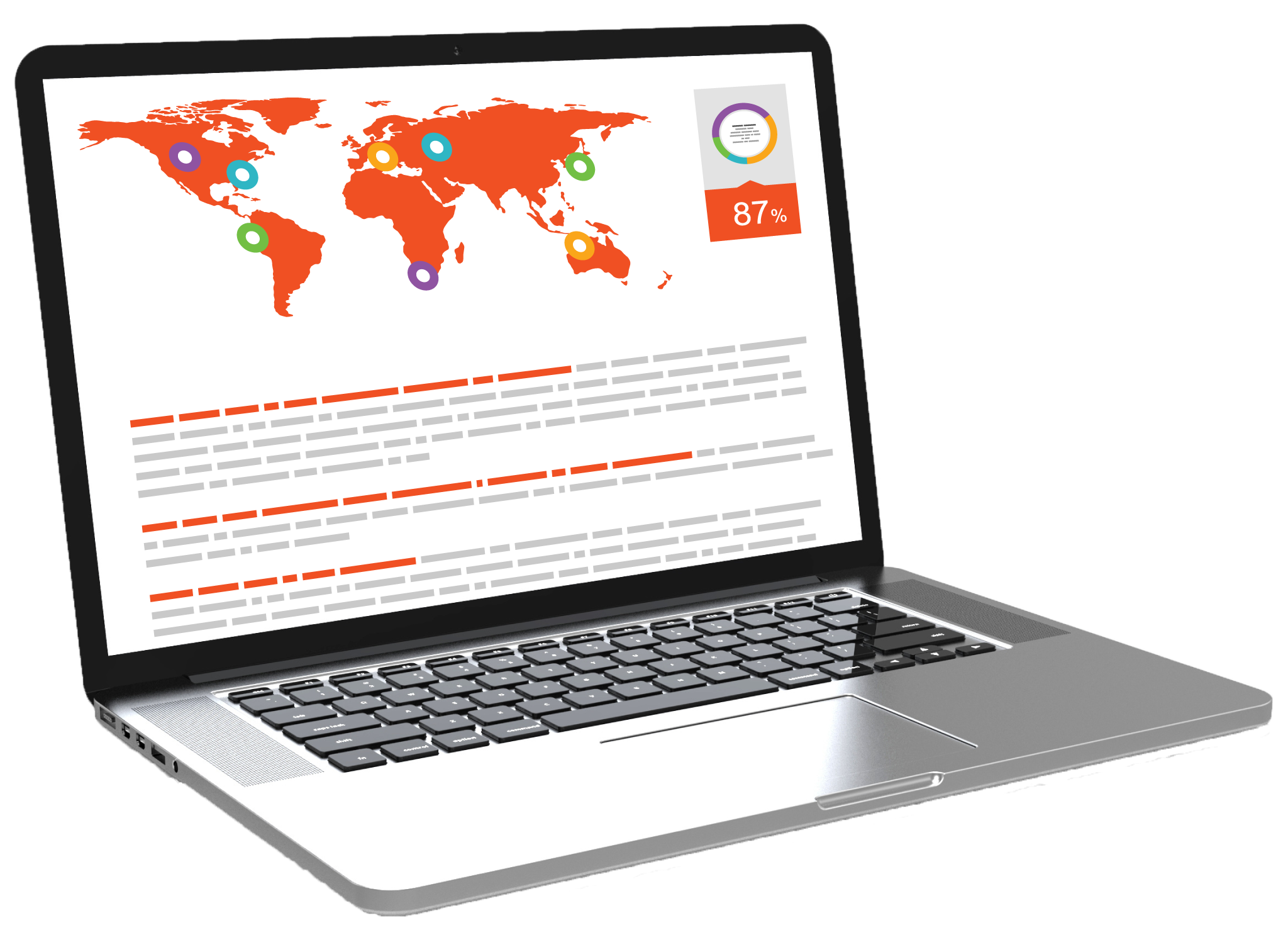 Call Now
Request A Quote
Are you a Burnaby business that sells locally or nationally? We excel at increasing client's search engine rankings. With our services, customers are easily able to find your website when searching the your products & services you offer.
Hiilite gets the results you are looking for! Tell us a little bit about your company and what your objectives are and our team of marketing experts will create a unique internet marketing strategy to help crush your goals!
Want To Learn More About SEO? Why Hiilite Is The Best SEO Company In Burnaby? Read On!
Need SEO For Another Area? Hiilite Has You Covered
Local Burnaby SEO-What Is It?
Search Engine Optimization (SEO) is an art that involves adhering to Google and other search engines best practices for the purpose of driving targeted website traffic to a relevant website.
Look, we'd be lying if we said SEO was a simple concept. There is so many factors that go into a well executed SEO strategy. That's why we'd suggest consulting the nerds at Hiilite to do the heavy lifting. Because our agency is so experienced, we are agile in adapting to the ever-changing environment that is Google's algorithm, which allows you to focus on your core competencies while we take care of getting you shown on the search engine results page.
With the changing marketing environment, the previously profitable marketing techniques like direct mail, brochures, radio advertisements have been overtaken in effectiveness by digital marketing strategies like SEO. Why leave your marketing budget to chance, hoping that the brochure you spent money designing, printing and mailing to a customer is a) your target client and b) that they are far along enough in the sales funnel to purchase from you? With SEO, you target your ideal customer, no matter what stage of the funnel they are in!
Local Burnaby SEO services from Hiilite utilize keyword research to match the page's content with what your website visitors and potential customers. We strengthen your website signals by focusing on the three pillars of SEO.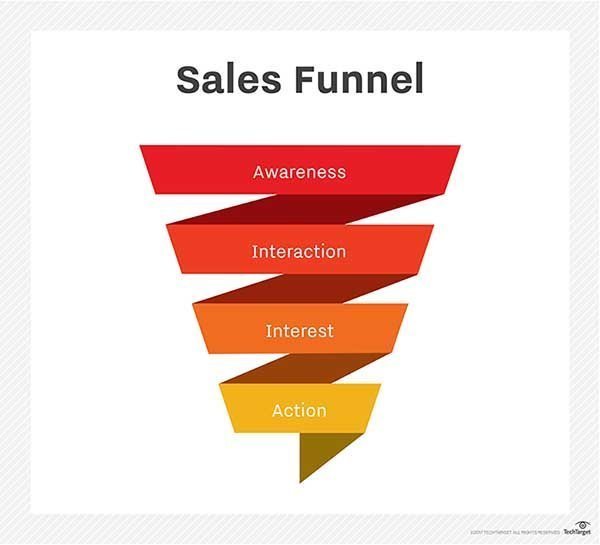 Local SEO:
Increasing numbers of searchers (on mobile and desktop devices) are looking for local services providers and businesses. Local SEO strategies help your business stand out in the SERPs (Search Engine Results Pages). Small and large changes to local ranking factors like name, address and phone number (NAP) and customer reviews can help you rise to the top of organic results and even get featured in the carousel. If you're interested in learning more about Local SEO, you might want to visit the Local Learning Center.
Source: MOZ
Why Is local SEO For Burnaby A Good Investment?
96 percent of PC owners use them to search for local businesses.
46 percent of all Google searches are local in nature.
64 percent of local consumers use search engines and business directories as their primary method of finding local businesses.
50 percent of mobile searches inquire about business information such as an address or phone number.
78 percent of mobile searches ultimately result in an offline transaction.
To truly evaluate the impact local Burnaby SEO services, we always bring it back to return on investment (ROI). At Hiilite, we provide regular reports that amongst other valuable insights, provides client's the ability to see how effective our efforts have been in driving targeted traffic from search engines and referrals from other websites. Targeted traffic means traffic that accomplishes the purpose and goals of the website. That could be any of the following:
Subscriptions
Repeat Traffic
Community Involvement
Registrations
Newsletter Signups
Purchases
Each SEO report focuses on and reports the following key elements:
Conversions related to the campaign
Overall increase in conversions over time
Conversions related to search engine traffic
Overall increase in search engine traffic
Overall increase in unique users and traffic
What We Do At Our Top Burnaby SEO Agency
Increased Google Rankings
Increased Organic (FREE) Traffic
Increased Leads & Phone Calls
Increased Revenues & Profits
Link Signals (Inbound anchor text, linking domain authority, linking domain quantity, etc.) 27.94%
On-Page Signals (Presence of NAP, keywords in titles, domain authority, etc.) 26.03%
Behavioral Signals (Click-through rate, mobile clicks to call, check-ins, etc.) 11.5%
Google My Business Signals (Proximity, categories, keyword in business title, etc.) 8.85%
Citation Signals (IYP/aggregator NAP consistency, citation volume, etc.) 8.41%
Personalization 7.32%
Review Signals (Review quantity, review velocity, review diversity, etc.) 6.47%
Social Signals (Google engagement, Facebook engagement, Twitter engagement, etc.) 3.47%
Not Sure What These Signals Mean Or How To Improve Them?
How Do We Achieve These Results For Our Burnaby SEO Clients?
By understanding search engines' ranking factors and utilizing a balanced 3-pronged approach to achieve maximum results
What Are Important Features Of Hiilite's Technical SEO Services For Burnaby?
Web Design For SEO
We find that a lot of client's come to us explaining how they have the most customized, aesthetically pleasing site but simply can not understand why they do not rank well and perform better than their analytics reports suggest.
Our response is simple, you can have the fanciest site on the Internet, but if it's not designed with SEO in mind, no one is ever going to find it on page 5 of the search engine results.
Our websites are built to be responsive across all devices in combination with an aesthetically pleasing design that is optimized to convert. At Hiilite, the goal is to ensure your website is an asset you can be proud of and your customers have a positive user experience every time they visit.
Site Organization, Architecture, Structure & Internal Link Silo's
A crucial part of a Burnaby SEO strategy needs to be ensuring that your site organization and architecture is easy to use (for your visitors as well as major search engines). What does this mean? We make sure your site is organized in such a way that navigation menus and subpages flow naturally. Doing so provides optimal user experience and allows Google to better understand the content of your website when deciding whether it should be included in their massive index.
404 Errors & Broken Links
Have you ever clicked on a link only to receive a message that the page has been moved, or no longer exists? What do you when this message pops up? You likely head back to Google to check out a different site.
These error messages are a result of 404 status errors and broken links. An improperly optimized site may contain significant numbers of 404 errors and/or broken links. At Hiilite, our Burnaby SEO team utilizes advanced tools to sniff out 404 errors and broken links to ensure they are properly handled so that your user experience is not affected and they stick around on YOUR website rather than the competition's.
Site Speed
Google favours fast websites when determining how to rank websites. This is especially true for those searching on a mobile device. If your site currently loads in three seconds or longer, you are likely missing out on previous website visitors and even more troubling, sales!
Our web developers at Hiilite are highly versed in what kind of impact site speed can have on the SEO of your website. Which is why continuously dedicate time and resources to testing your site, utilizing the tools available to ensure the basics are covered including optimizing images, utilizing a Content Delivery Network (CDN), enabling caching and providing adequate hosting for your site.
Schema Markup
Schema markup is code (semantic vocabulary) that you put on your website to help the search engines return more informative results for users. If you've ever used rich snippets, you'll understand exactly what schema markup is all about.
Optimized For All Devices
A simple, yet often overlooked aspect when designing your site, is ensuring that it is optimized for all devices. With the world, including search, going global, you want to ensure your website is responsive and considers the mobile experience when designing and optimizing.
As part of our website build process, themes used are mobile responsive, but our designers and developers have been trained to also test and QA on all device types to ensure a smooth user experience. Finally, our Burnaby SEO experts do a final review of the site to ensure high value conversions/actions are intuitive regardless of the device being used to access the site.
Review And Optimize Your Sitemap
A sitemap is a file where you provide information about the pages, videos, and other files on your site, and the relationships between them. Search engines like Google read this file to more intelligently crawl your site. A sitemap tells the crawler which files you think are important in your site, and also provides valuable information about these files: for example, for pages, when the page was last updated, how often the page is changed, and any alternate language versions of a page.
You can use a sitemap to provide information about specific types of content on your pages, including video and image content. The team at Hiilite is well versed in reviewing your website's sitemap ensuring it is accurately crawled and indexed in a way that is most optimal.
Site Security
Search engines are in the business of providing the best possible experience to their users that they can. It makes sense that Google takes security very seriously. This goes back to the three pillars of SEO (Authority, Relevance and Trust).
Google is much more likely to show your site to searchers if it knows that they can trust the websites content, that customers are unlikely to get scammed, hacked or breached in any fashion. In fact, if your website does not provide adequate security for visitors, it can be de-indexed from Google entirely, causing you to miss out on precious traffic and sales.
Because of this, the Hiilite team is well aware of the risks associated from operating on a non-secure website (http) and can take action quickly to add security to your site to ensure your visitors do not experience risk and allow you to reap the SEO benefits over your competitors that fail to take similar action.
If you are unsure how to install an SSL certificate on to your website, we highly suggest you contact our Burnaby SEO team to have it done ASAP.
Correct Usage Of Redirects, Canonical & No-Index Tags
This a bit more advanced technical SEO, but each is of vital importance to your Burnaby SEO strategy. Failure to properly implement any of these can greatly impact the amount of traffic you receive.
Ensuring Your Site Makes Use Of Powerful Tools
Even the websites with the greatest search engine rankings leverage powerful tools that are readily available. Our SEO experts in Burnaby can help you level the playing field by ensuring proper plugins and tools are installed and activated.
Some of these tools include those available from Google, like Google Analytics and Google Webmaster Tools (Search Console). Both of which allow you to monitor KPI's that allow you to make data-driven decisions about how best to optimize a page on your website.
Another useful plugin that can really benefit your SEO on WordPress websites, is Yoast SEO. Be sure to contact the team at Hiilite for instructions on how to install any of the tools mentioned here.
What Are Important Features Of Hiilite's On Page SEO Services For Burnaby?
Performing High-Level Audit Of Current Site & Identifying Priority Fixes
Before evaluating how much room for growth your website has, we first need to benchmark where it is currently at.
The first step is reporting on highest priority changes, analyzing the gaps and how best to make them better. Finally, we optimize using this data and start this process over from scratch to determine its effectiveness.
Key to this process for Hiilite's Burnaby SEO team is to perform bi-weekly or monthly SEO audits
Competitive Landscape Analysis
Examining your competition's digital presence and SEO is crucial to outranking them online. Think about it, if you are trying to ensure that customers searching for your products/services choose your website over your competitors, how can you do that if there is a disconnect between the keywords, categories, products, etc. that your website is targeting compared to your competitors? The answer is you can't.
Our role as a Burnaby digital marketing agency specializing in SEO is to do the heavy lifting in terms of identifying what strategies your competition uses to perform well online and generate solutions to how our client's will leapfrog them.
Keyword Research
Perhaps the most important factor of any SEO campaign is keyword research. We touched on how we determine the keyword strategies your competition is going after, but it's also important to understand the landscape and more importantly, the intent of keywords to decide if they make sense to utilize for clients.
Our team of SEO experts in Burnaby utilize a number of tools to determine the level of search volume (how many times a given keyword is searched on Google in a month), the keyword difficulty (how difficult it is to rank highly for a given keyword based on the level of competition), and how relevant a given keyword is based on the content of your site.
Developing Content Marketing Strategy With Keyword Mapping
After investing time in keyword research it is important to note that it is NOT enough to simply identify your target keywords and then paste them on to a page and assume you are going to rank for them.
This is where what our Burnaby SEO team likes to call keyword mapping, comes into play.
Keyword mapping is essentially the blueprint where we identify what type of content will be created for a given keyword. Based on the benchmark analysis we conduct, we know how many words are needed to rank, how many videos, images, the tone of voice required, etc. and create a roadmap that guarantee success. This is the power of utilizing data-driven strategies.
Google My Business Listing Optimization & Local Burnaby SEO
Google My Business is a free local business directory many potential customers look at before deciding where to make a purchase. You have noticed times when you type in a search query and are shown a map with three listings below. This is known as the local 3-Pack, or Map Pack. These are extremely valuable positions as they generate tons of clicks for local searchers.
Because of this, it is vital for local Burnaby businesses to not only create a Google My Business listing, but also optimize it in a similar fashion to that of your website. At Hiilite, we place great importance on creating your Google My Business listing for you, but also optimizing it for the key ranking signals (shown below).
Google My Business Signals (Proximity, categories, keyword in business title, etc.) 25.12%
Link Signals (Inbound anchor text, linking domain authority, linking domain quantity, etc.) 16.53%
Review Signals (Review quantity, review velocity, review diversity, etc.) 15.44%
On-Page Signals (Presence of NAP, keywords in titles, domain authority, etc.) 13.82%
Citation Signals (IYP/aggregator NAP consistency, citation volume, etc.) 10.82%
Behavioral Signals (Click-through rate, mobile clicks to call, check-ins, etc.) 9.56%
Personalization 5.88%
Social Signals (Google engagement, Facebook engagement, Twitter engagement, etc.) 2.82%
In addition to the above, Hiilite's Burnaby SEO team holds relationships with local directories in a variety of industries to ensure your listing information is syndicated consistently. Not only does this help with the citation and NAP (Name and Phone Number) signals, but it also provides an opportunity to build backlinks to your website from highly authoritative local websites, further boosting your local ranking online.
On Site Optimization And Hiilite's Focus On CTR Optimization
On Site Optimization involves optimizing a variety of key elements on your website's individual pages including: URL structure, headings, title tags and meta descriptions, keyword placement and density, image file names and alt text attributes and your internal and external linking. This is the foundation of a successful Burnaby SEO campaign.
URL Structure
Optimizing the URL structure of your website is another important ranking factor. Google prefers concise URL's that adequately explain what the page's content is about but also follows the site's natural architecture. For example, if it is a blog post on a topic, you would be best served to create a URL such as https://domain.com/blog/blog-post-title. Adding keywords to your URL can further strengthen your chances of ranking for that keyword.
Headings
Including clear headings in your web page gives a clear indication to Google and other search engines the layout of your content. In addition to being beneficial for search engines, these headings also allow for a better user experience (especially for those simply skimming a page's content).
Title Tags & Meta Descriptions
Title tags are important both for Google and for visitors to your website, as they provide an immediate indication of the page's content and appear prominently on search engine results. Implementing keywords in your title tags is of great importance here.
A meta description is a brief summary of the web page that appears in search engine results. Google has said that meta descriptions are not a direct ranking factor. However, meta descriptions provide a great opportunity to entice a user to click on your website.
Where Hiilite differs from other Burnaby SEO agencies, is that we go the extra mile to not only ensure you have a title tag and meta description, but also performing click-through rate (CTR) optimization. It is one thing to include a keyword in your title tag and meta description, but we surround those keywords with text that evokes emotions of curiousity or intrigue. Doing so dramatically improves the chances a searcher will click on your page rather than your competition.
Keyword Placement & Density
As we've mentioned, there perhaps isn't a more important aspect than keywords when it comes to Burnaby SEO. Our team at Hiilite is experienced in strategically placing your identified keywords in high value areas of your content. These include: URL's, title tags, meta descriptions, image file names and alt text, headings, and throughout your content.
Image File Names & Alt Text
Why is it important to have your site's images perform well on search engines? Did you know that roughly ⅓ of Google searches are for images? If your site's images rank well it is just another opportunity for a potential customer to find your site and complete a purchase.
For best results in search engines, ensure your image file names contain your target keyword. Ideally, these keywords would also be found in your image's ALT text (learn more about ALT text).
External Links
External links are those that, when clicked, take the user to another website. In Burnaby for example, if you are trying to rank well locally, you'd be best served to externally link to authoritative websites in your area such as the City of Burnaby or Burnaby Tourism.
Internal Links
Internal links are those that, when clicked, take the user to another page on your website. These are incredibly important both for the user experience and for search engines. A proper internal link structure helps pass authority to other pages on your site, as well as provides a natural navigation for users. For example, if after reading this page you may realize the importance of having a web design suitable more mobile, so it makes sense to internally link to our website design services page.
What Are Important Features Of Hiilite's Off Page SEO Services For Burnaby?
Backlink Acquisition
If you are familiar with SEO in the slightest, you've like heard of how important backlinks are to ranking a website. Backlinks are when another site externally links to your website because they view it to be a authoritative, relevant and trustful source of certain information. The more backlinks you earn, the more authoritative your website becomes on that particular topic and in-turn, increases the likelihood that Google will serve your website to searchers seeking information on the topic.
Some of the ways Hiilite acquires backlinks include:
Creating engaging content that answers questions on trending topics that people will naturally want to link to
Email outreach to relevant website owners that would benefit from linking to our clients' asset as a valuable resource to their visitors
Guest posting on relevant websites
Content Syndication Including Press Releases & Media Features
Our Burnaby SEO team has formed strong relationships locally to increase word-of-mouth marketing that creates brand awareness quickly.
Social Signals
Our Social Media marketing services in Burnaby help contribute to the social signals your web page receives. As part of our ongoing SEO retainers, we continuously post to your accounts that naturally receives likes, comments, subscribes, followers, etc.
What Separates Hiilite From The Rest Of The Burnaby SEO Agencies?
Safe practices to ensure long term success
Search Engine Optimization is a long-term strategy of tactic and foresight. You need to be able to respond to the needs of savvy internet customers, which makes it crucial for a business to have a firm grip on who wants what, where, and why. Partnering with a Burnaby SEO agency can help boost your search engine ranking, which is crucial as it will help get you in front of a relevant audience.
Choosing the right Burnaby SEO Agency to work with can make or break your business. That said, your goal should be to get a reliable, local marketing agency that will help your business gain visibility online and spread the necessary words about your products or services to the right people and on the right platforms.
Holistic content creation team in house
In house team that can create unlimited content IN HOUSE (blogs, video, podcasts, photos, marketing collateral, signage, logos, design, ANYTHING). This is a huge advantage over SEO agencies that don't have this option has we can curate exceptional assets that allow naturally builds backlinks for our clients because of the value they provide.
Data-driven to provide maximum ROI
A dedicated SEO analyst that can swiftly derive actionable insights from the reports to make website changes that are supported by data.
Frequently Asked SEO Questions
Is SEO In Burnaby Necessary For Success?
The short answer is yes. If you have an incredibly strong brand you may generate sufficient sales simply from those searching for your branded products. However, if you are just starting out, or operate in an extremely saturated industry, you need to compete online. Traditional methods of advertising just don't have the impact or ROI of digital marketing and SEO. Finally, your competitors are optimizing their websites for search engines. If you choose not to, you are losing precious market share in your local area.
What Other Internet Marketing Strategies Are There?
Other alternatives include: pay per click advertising on Google or Facebook, which can be very expensive. The thing about SEO is that it is long-term. If you are able to rank atop Google's search engine results pages, you will receive guaranteed traffic that is completely FREE. SEO is something that you can do on your own using the strategies that have been mentioned, or you can use a professional Burnaby SEO company like Hiilite to do all of the work for you, skyrocketing your rankings, allowing you to focus on other areas of your marketing.
What Is Unique About Burnaby SEO?
Geography
Burnaby occupies 98.60 square kilometres (38.07 sq mi) and is located at the geographical centre of the Metro Vancouver area. Situated between the city of Vancouver on the west and Port Moody, Coquitlam, and New Westminster on the east, Burnaby is further bounded by Burrard Inlet and the Fraser River on the north and south respectively. Burnaby, Vancouver and New Westminster collectively occupy the major portion of the Burrard Peninsula.
Burnaby is home to many industrial and commercial firms. British Columbia's largest (and Canada's second largest) commercial mall, the Metropolis at Metrotown, is located in Burnaby. Still, Burnaby's ratio of park land to residents is one of the highest in North America, and it maintains some agricultural land, particularly along the Fraser foreshore flats in the Big Bend neighbourhood along its southern perimeter.
Because of this, we would be sure to include location modifiers in any SEO campaign so as to target relevant visitors to our client's website. For example: 'A Guide To Buying Nike Shoes Near Metropolis at Metrotown' might be a potential blog for a shoe store located in Burnaby.
About Hiilite's Burnaby SEO Business
Our roots date back to 2004, and we have been serving customers in the Burnaby community ever since. We firmly believe that everything communicates and we work to ensure this value and belief system is in everything we do for clients including their SEO strategy.
We've achieved first page ratings for Burnaby business in a wide variety of industries including, dentistry, roofing, clothing stores, realtors and more! We keep our tone friendly and are unafraid to challenge the status quo.
Engage your local and organic clients with an impressive and informative profile video!