At Hiilite, we pride ourselves on delivering exceptional digital marketing solutions that transform businesses and leave a lasting impact. Our partnership with T & A Rock Works is a testament to our commitment to excellence. When T & A Rock Works approached us, they were in need of a digital overhaul that would elevate their online presence. We were thrilled to take on the challenge and deliver results that exceeded their expectations.
Before Hiilite stepped in, T & A Rock Works had a website that didn't accurately reflect the quality of their work or their commitment to excellence. It lacked the modern aesthetics, user-friendly navigation, and visual appeal needed to engage and convert visitors.
Our team of talented designers and developers got to work, crafting a brand-new website that not only captured the essence of T & A Rock Works but also showcased their portfolio of projects.
The transformation was nothing short of remarkable.
Take a look at the before-and-after comparison:
The new website we designed for T & A Rock Works visually aligns perfectly with their existing branding while showcasing their rockwork and landscaping projects in more stunning detail. The user interface is intuitive, making it easy for visitors to explore their services, view their portfolio, and get in touch.
To further enhance the website's appeal and engage the audience, we added compelling content that tells the story of T & A Rock Works. Through persuasive copywriting, we highlighted their expertise, dedication to quality, and commitment to customer satisfaction. This content not only educates visitors about their services but also creates a connection between the brand and its audience.
A beautiful website is only effective if it can be found by those who need it. Hiilite ensured that T & A Rock Works' website was search engine optimized. We conducted comprehensive keyword research, optimized meta tags, and implemented on-page SEO techniques to improve their search engine rankings.
User experience (UX) is a critical factor in the success of any website. We reimagined the website's navigation and structure, making it user-friendly and intuitive. Visitors can now easily find information about T & A Rock Works' services, browse their portfolio, and get in touch with them. The improved UX ensures that visitors have a seamless and enjoyable experience when interacting with the website.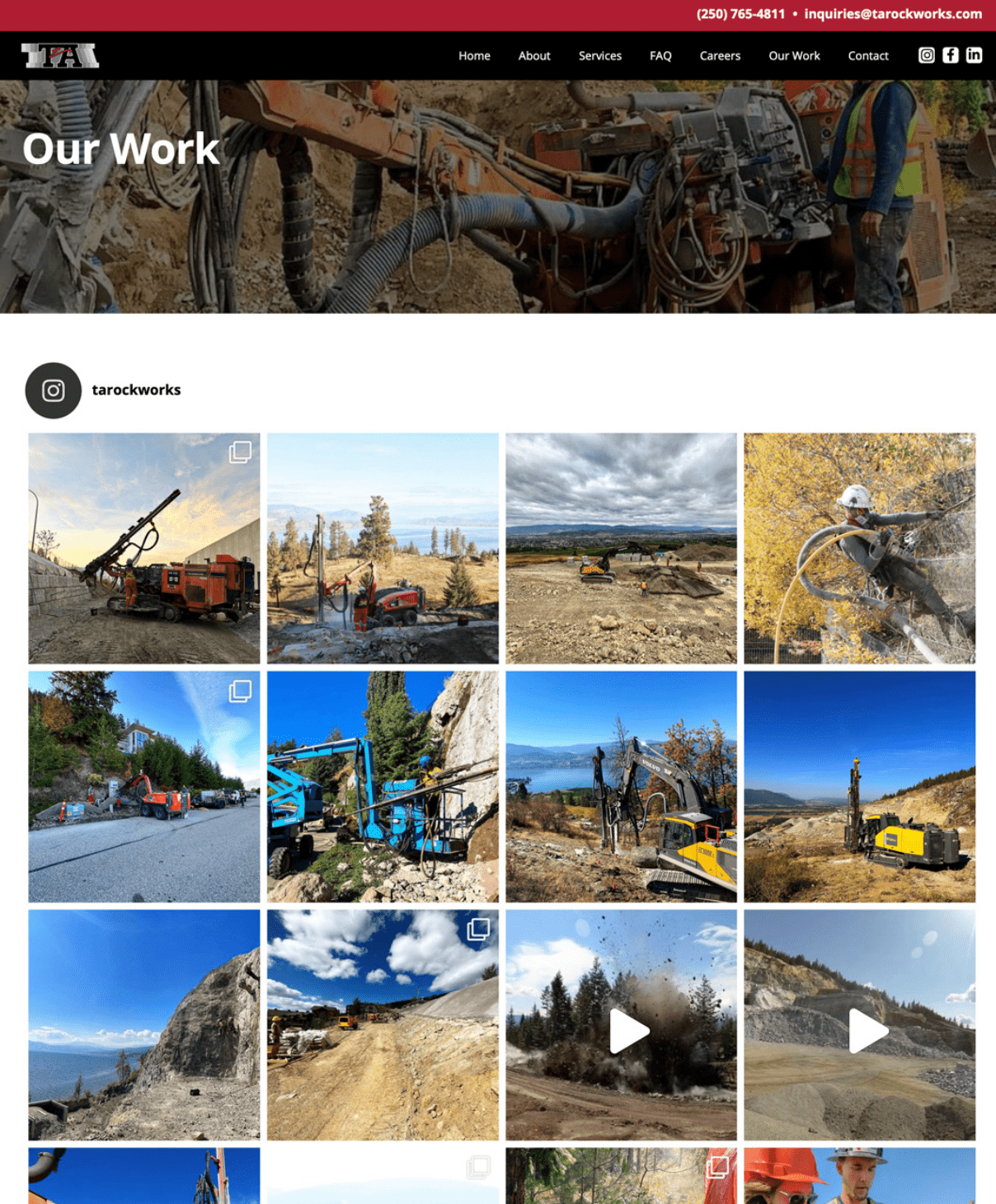 The collaboration between Hiilite and T & A Rock Works has resulted in a remarkable transformation. The new website design, additional content, SEO optimization, and improved UX have not only elevated T & A Rock Works' online presence but will put them on track to position themselves as leaders in the rockwork and landscaping industry.
We are proud to have played a part in T & A Rock Works' digital success story, and we look forward to continuing our partnership as they grow and thrive in the digital landscape.
To see the stunning transformation for yourself, visit T & A Rock Works. If you're interested in taking your own digital presence to the next level, don't hesitate to contact us at Hiilite. We're here to turn your digital dreams into reality.
• Website Design        • SEO Optimization
• Development            • Improved UX
Project Manager: Bijoy Benhur
Graphic Design: Mark McCann
Web Development: Heather Treadgold / Joseph Fortino
Content: Bijoy Benhur