Everyone knows that real estate is booming right now and in a competitive space it's important to stand out from the crowd. Sean Skuter approached Hiilite looking for a brand that would serve as the foundation for growing not only his personal business, but also for further expansion in the future. Sean's forward looking attitude and ambition for growth meant he was looking to invest in more than personal branding, he wanted an identity that could be scaled as his business grows.
To create a truly scalable growth engine, a company needs a strong marketing strategy, with a solid brand at its core, and a supporting structure for delivering the company's core message to customers. Creating a unique brand is more than choosing a logo or a color palette – it's the visualization of the "why" behind your company. For most service business owners, when your brand is all about you, it's not scalable… translating your personal brand (what YOU are known for) into a "corporate" brand (what your company becomes known for) takes planning and consideration of plans for future growth.
The process began with the application of the CORE branding exercise to identify Sean's target audience, ideal customer, and brand attributes.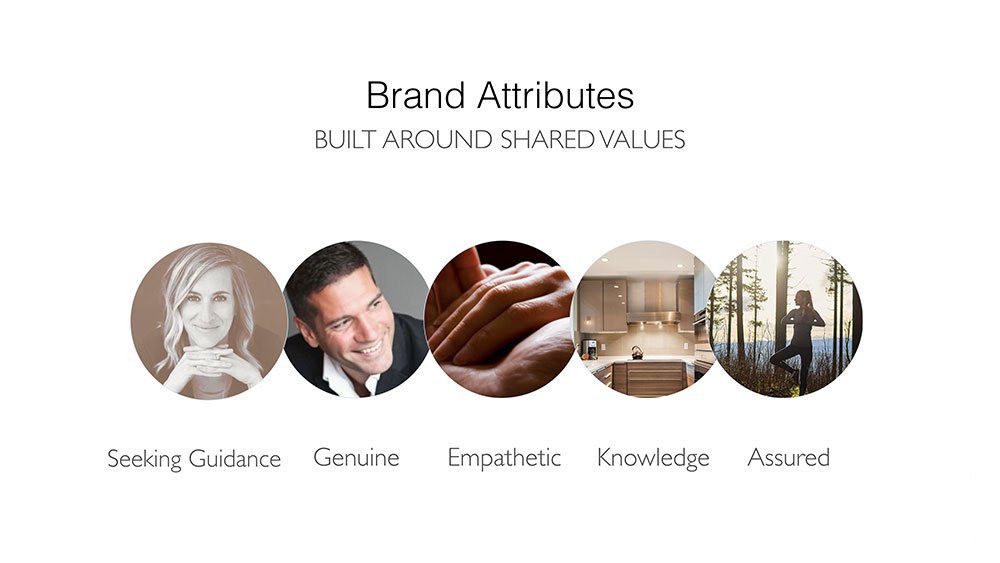 Sean really wanted to communicate his personal values through his brand. He identified that his customers look for guidance and want to feel assured they are working with a knowledgeable and reputable professional. A neutral colour scheme was chosen for the stylescape; gray is solid and stable, creating a sense of calm and composure. The color brown is a serious, down-to-earth color signifying stability, structure and support. Brown is friendly and approachable. It is loyal, trustworthy and dependable in a practical and realistic way. All these elements were selected to capture the target audience and communicate the brand attributes in a visual way.
The downside of a personal brand is that your company name won't state what you do: you have to associate your personal name with what you offer. This can be done with a strong tagline that you use consistently in everything you do. Creating a scalable business brand forces you to think through your vision for your business. It is important to think about who your ideal customer is, what you'll offer, and what your business will be known for. When it came to Sean's logo design a very simple yet meaningful icon was created along with the tagline "Real Estate Group". The tag was strategically selected to allow Sean to expand into building a real estate team under his namesake brand.
With the name, logo and colour palette secured it was time to move on to the brand applications including business cards and website design. The best real estate branding strategies all have one thing in common: They emphasize uniformity. Brand recognition and trust is a function of consistency.
You can build a business brand and simultaneously work to establish your personal authority around a topic. Sean is continuing to build his company brand though his real estate blog and social media presence. He has invested in a combination of content marketing and SEO strategies to take his business to the next level. Check out Sean Skuter Real Estate Group's website here: kelownarealestatecompany.com