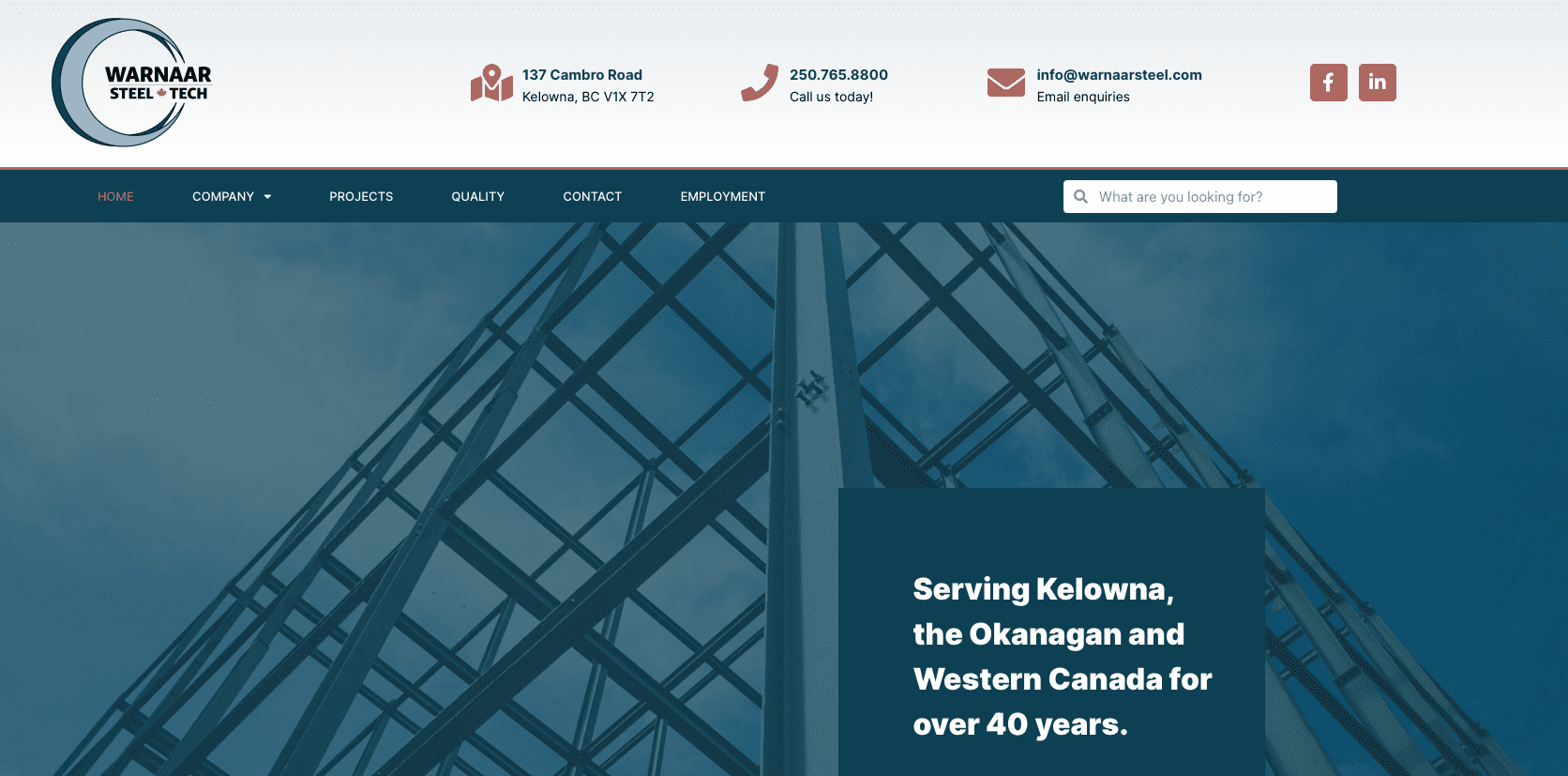 Capturing the essence of Warnaar Steel
Beyond aesthetics and narrative, the content was meticulously optimized for search engines. SEO best practices were implemented, ensuring Warnaar Steel's digital presence is not only beautiful but also discoverable.
Deliverables:
Website design, build, and SEO setup
We knew this was more than just a web redesign project; it was about capturing the essence of Warnaar Steel and presenting it in a way that resonates with today's digital audience. Our design team began with an in-depth analysis of Warnaar Steel's brand identity. The website's architecture was redesigned with the user in mind. Navigation was simplified, and call-to-action elements were strategically placed. Our primary goal was to guide visitors effortlessly through the site, culminating in conversion points that felt natural and intuitive.
The old website was a testament to their history, but it lagged in modern user experience, aesthetics, and SEO performance.
The Solution or Opportunity
Warnaar Steel, a distinguished name in the structural-steel fabrication industry, approached us with a vision. They sought a digital presence that wasn't just another website but a reflection of their legacy, commitment to quality, and forward-thinking approach.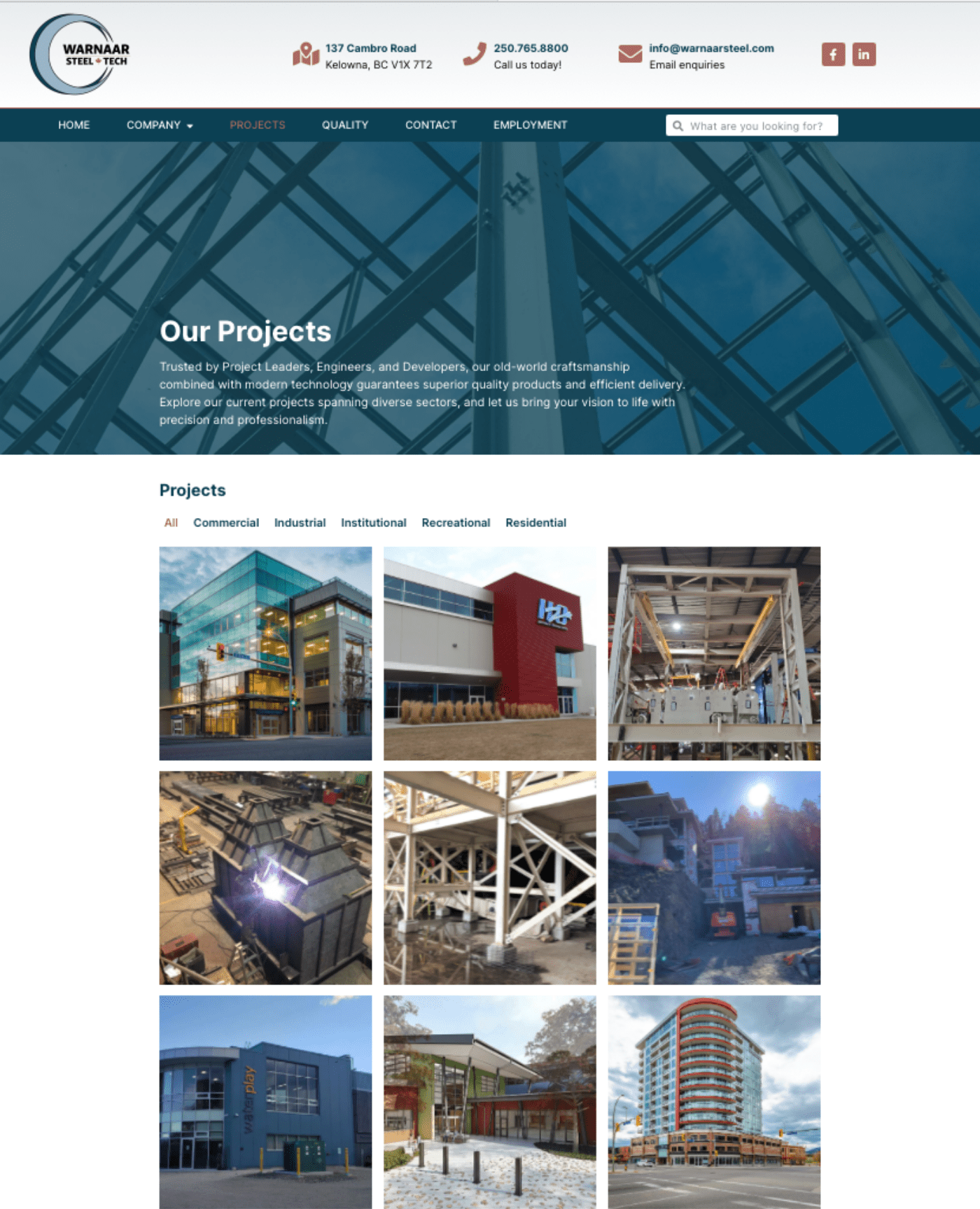 Project Manager: Ajeet Singh
Graphic Design: Scott Watson & Mark McCann
Web Development: Joseph Fortino
Content: Ajeet Singh
Strategy: William Walczak