Hiilite Alumni
Past Team Members

Kayley Jackson
Jr. Content Strategist
An avid bookworm and wordsmith from a young age, Kayley was always looking for every opportunity to turn school assignments into writing assignments. It came as no surprise when she graduated from the University of British Columbia Okanagan with a B.A. and a double major in Creative Writing and English. Kayley has a love for words and that love is evident in her writing, whether it be blogging for clients or working on her own personal writing projects.
Having checked 14 countries off of her travel bucket list and having completed a semester abroad at the University of Manchester in England, Kayley has been exposed to a wide variety of life experiences. Travel isn't her only source of these though—she was also born and raised on a grain farm in rural, small-town Alberta. These experiences have helped shape her voice and provide her with a constant source of inspiration.
Kayley began her career as a Communications Coordinator for a large real estate company, where she was exposed to every aspect of the marketing world – including writing and creating social media and blog content, acting as the resident photographer, and providing social media training to real estate agents and brokers across Canada. As someone who has always been passionate about writing, Kayley is constantly looking for ways to continue to grow as a writer and enjoys crafting unique, creative pieces for Hiilite on a daily basis.
When she's not at work, Kayley can be found sipping mochas at local coffee shops while working on her debut novel, exploring the beautiful Okanagan through the lens of her camera, and dreaming of where her travels will take her next.
Patrick Henderson
SEO Analyst
Patrick draws from his wide range of experience in marketing, finance and even hockey to generate ROI focused strategies for clients. Patrick focuses on the areas of search engine optimization, search engine marketing, user experience, conversion rate optimization, and data analysis.
Prior to becoming an SEO Analyst at Hiilite, he worked as a marketing account manager for a large marketing firm in Asia. During his time there he focused on enterprise web analytics projects for many international companies across a wide variety of industries. He also worked as a financial analyst for DZ Bank in its Trade and Export Finance department and played competitive hockey for most of his life. Drawing from his diverse experience, Patrick understands the importance of leadership, teamwork and the dedication it takes to drive successful results for clients.
Patrick is driven to grow his knowledge in the marketing industry and help clients see increased ROI on their marketing investment. As an SEO analyst, he enjoys learning something new every day and applying his knowledge to help improve clients' SEO, helping them rank higher and increase their revenue. In his spare time, you can find Patrick walking our office dogs, planning his next trip, or using analytics to try and gain a competitive edge in his fantasy sport leagues.
Seger has worked as a filmmaker for over 6 years on everything from commercial videos to award-winning action sports films. Having recently completed his BSc. in physics, Seger is ready to combine art and science and bring a unique perspective and style to any project. 
With a unique combination of artistic and scientific skills, Seger's background in physics and academic research helps him craft truly unique and innovative work at Hiilite. He combines care and attention with ambitious ideas to create results that exceed expectations.  
Seger's teenage years were initially dedicated to competitive ski racing until he was in a ski accident that required extensive surgery. During his rehabilitation, he decided to buy a camera and began making short films. He loved it so much he decided to quit ski racing completely and spent the next few years simultaneously growing his filmmaking business and building his knowledge of science at university. He's proud to say he's now graduated with a Bachelor of Science with Honours in physics. 
Seger prides himself on being able to efficiently and effectively direct, shoot, edit, and deliver original, high-quality videos to clients. He thrives on figuring out ways to make any service or product come to life in everything from showcasing a new makeup line to highlighting the quality work of a septic tank service.  
Outside of work and school, Seger enjoys making music, backcountry skiing (he still needs the thrill of being on the slopes), and getting immersed in Dungeons & Dragons with his friends.
Braydon Davis
Accounting Associate
Braydon's education included exposure to marketing, accounting, management, and a host of other key business functions. In his final year of school, he competed on a global scale in the Queen's University Inter-Collegiate Business Competition. Braydon and his partner, representing Okanagan College, placed third in the Managing Information Systems event. Aside from being a source of great pride, this experience opened his eyes to the world of data analysis and, in the end, he decided to make it his career focus.  
Braydon's education and skillset, coupled with a passion for solving problems and helping others, allow him to deliver solutions where and when they're most needed. 
All that left-brain thinking can be exhausting. So, in his free time, you might find Braydon drawing, painting, or playing the piano. In the warmer months, he spends as much time as possible on his motorcycle exploring the beautiful roads and scenery of the Okanagan and beyond. A self-proclaimed jack–of–all–trades, Braydon pursues the challenge and excitement of new experiences every day.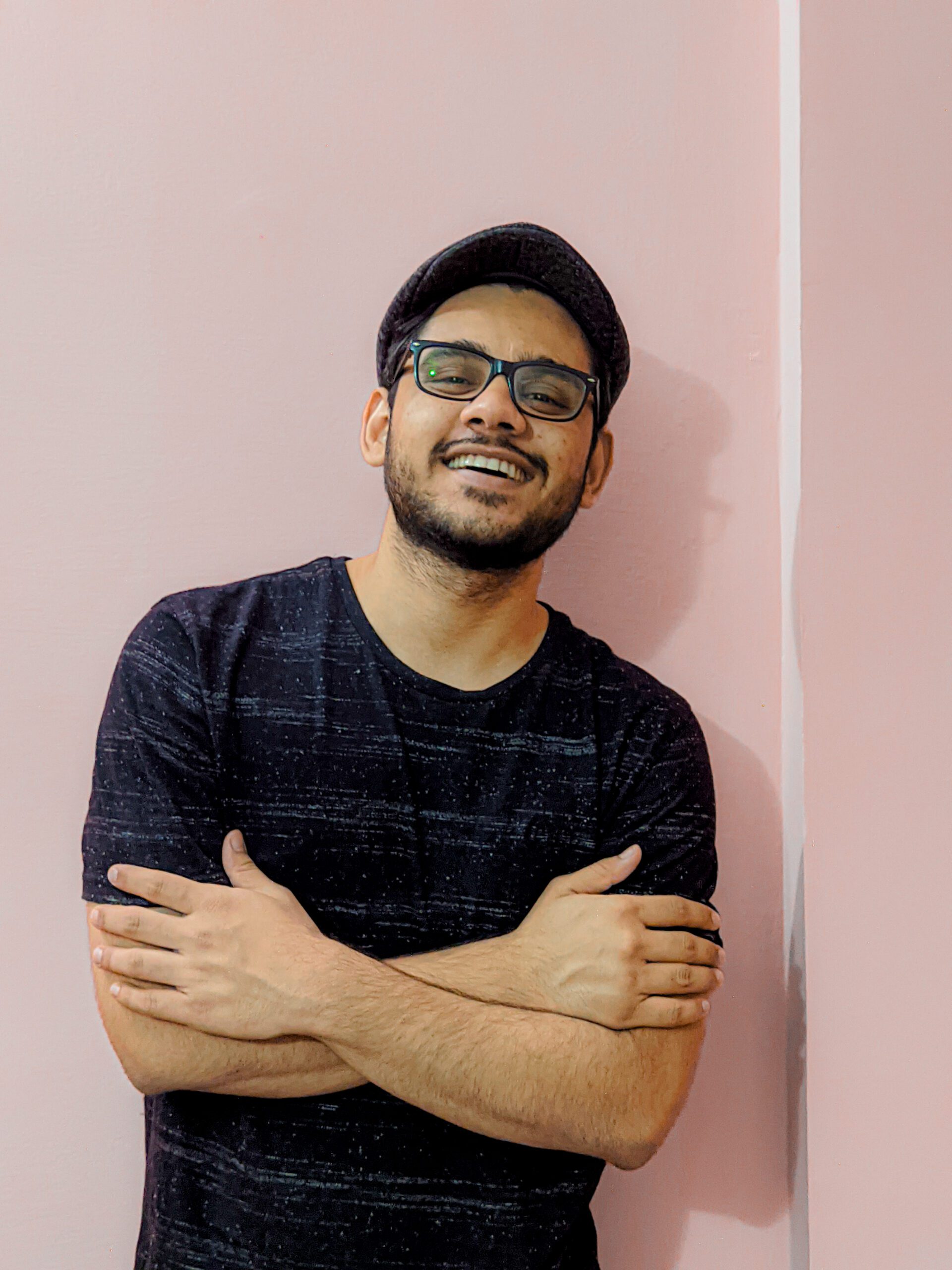 Sohaib Khan
UI/UX Designer
Sohaib continually finds ways to innovate user interfaces and set up the ideal user experience for client platforms. His attention–to–detail skills enables him to find opportunities both big and small to optimize user interfaces and enhance visuals. Consistently searching to make visual material both functional and appealing, Sohaib has a concrete understanding of how to make designs that much clearer for users.  
More About Sohaib 
Sohaib started his first role as a designer in 2018 in a company of just four people. While small, the job gave him a taste of many different kinds of marketing work. Since then, he has worked in numerous agencies. Through those experiences, he was given opportunities to better his craft and assist and collaborate with clients to help them achieve their goals and aspirations for UI/UX design. This work helped him discover a passion for this kind of work and his natural talents for it too. 
Sohaib realized early on that he had a knack for creating things that had both a method and meaning to them. In other words, there was always a method to his "madness". Naturally, this skillset made him perfect for a role in UI/UX design. 
Outside of work, Sohaib tries (and usually succeeds) to be as active as possible. He loves to indulge in sports, especially cricket and football (or as Canadians call it: soccer) whenever possible. His passion for sports, and particularly football, has made him consider becoming a football journalist at some point—although he still delights in working in the UI/UX world. Aside from that, Sohaib enjoys bringing unique visual designs and UI/UX to life on his Instagram and Dribbble alike (which you should definitely follow him on). 
Julia Szathmary
Marketing Project Manager
Julia has an eye for design and an intense passion to be organized. From acrylic paints to marketing strategies, she loves creating in all different mediums. She has always resonated with branding and designs that challenged the status quo and gave her reason to pause and think about them. 
From print to digital marketing, Julia is proud to say she's accomplished quite a bit. She's published campaigns in national newspapers across Canada, helped non-profits raise millions of dollars in donations, and created digital strategies for a wide range of clients just to name a few. 
Born and raised in Toronto, Julia quickly traded the hustle and bustle of the Ontario concrete jungle for the mountain views of BC. Fascinated by the human mind, Julia completed a Bachelor's of Psychology with a minor in Fine Arts. This blend of worlds and thinking led her to the crazy, ever-evolving world of marketing and she's excited to be a part of it every day.  
When she isn't creating innovative marketing strategies, you can find her floating down rivers across BC, nose deep in a murder mystery novel, or crafting both knicks and knacks with her cat (mostly) purring beside her.
Tina Walczak
Chief Brand Officer
Tina Walczak is the Chief Brand Officer and Partner at Hiilite Creative Group Inc. She is experienced at combining her passion for design with her keen business focus and is always working on unique ideas that push established creative boundaries. Her desire to provide high-quality work for clients stems from her drive to become the best female brand strategist in the world. This is a goal Tina has pursued ever since she started making designs and she challenges herself every day to find as many opportunities as possible to achieve it.
With an endless determination to learn and grow, Tina has interviewed and has been mentored by A-listers in the creative community from marketing pros to highly successful CEOs. These include the likes of Chris Do, Michael Janda, and the CEO of Dragone: François Girard.
Searching for chances to share her creativity with others has led Tina to her role in Hiilite today. A champion for women in the workforce, she has been a speaker at TEDxKelownaWomen 2018 and a founder of the Creative Career Formula. Tina has reached both new and targeted audiences through her work as a manager and creative director at Vancouver View Magazine and Maximum Yield Publications as well. Finding new ways to approach projects, Tina has also built her skillset as the Creative Director at Homes & Living Magazine and the Owner/Creative Director at Flow Grafix. In recognition of her accomplishments, she was awarded the Top 40 Under 40 award for 2020 by the Kelowna Chamber of Commerce.
Her talent in the design world stems from her dedication to the education she received. Tina graduated from Royal Roads University with a Bachelor of Commerce in Entrepreneurial Management, and from Vancouver Island University with a degree in Graphic Design. She has also developed her skills in marketing through a Marketing Research Certification from How Design University and Sales and Operations Certification from Trainwest Management & Consulting.
Tina is her happiest when she is creating innovative and detailed work that breaks the mould. Committed to producing strong, complete brands for clients that capture their business strategy, Tina craves challenge and never lets herself get too comfortable.
Adrienne Renaud
Sr. Marketing Manager + Department Lead
Whereas most marketing professionals specialize, Adrienne works to master it all.
Adrienne liaises with clients and manages project workflow as well as providing hands-on work as a digital marketer.
She brings resourcefulness and strong analytical skills to the team. She also manages the marketing department and herds the agency tigers when needed.
Leveraging her education and depth of experience in marketing, Adrienne joined Hiilite on day one — she is the true "OG". As she sharpened her teeth across a broad range of industries, her understanding of marketing grew to encompass the intrinsic differences between demographics and, often opposing, brands. Now, Adrienne takes every opportunity to share her knowledge with the Hiilite collective, revelling in the opportunities that have come along with Hiilite's exponential growth.
Adrienne ensures that Hiilite's growth is measured and calculated, developing plans and exercising her managerial prowess to this end. As a "jill of all trades", Adrienne is the first point of contact for executive-level guidance and strategic company changes. Overseeing the daily processes of Hiilite, her sights are set clear — to make Hiilite the best and most badass agency in the world!
Luan Jardine
Marketing Project Manager
Luan specializes in Creative Marketing. Creative Marketing encompasses strategy, design, writing, advertising, and more with a creative edge. Through ethically learned practice from her education at UBCO, she collaborates with clients executing tasks and exceeding expectations. She works hard to master every aspect of marketing she can. Luan feels that in order to make an effective brand and happy client, then you have to have clear communication, active listening, and timely execution.
One of Luan's favourite parts of working at Hiilite is the opportunity it has given her to grow her skillset in Facebook Advertising. Click here to read a blog post written about one of her jewelry Facebook ads.
When Luan isn't working, she's crafting at home, spending time with her dog, or working on her blog, Barricade Mantra.
Stephanie Ford
Content Strategist
Having worked as a freelance writer while she searched for her forever home, Stephanie comes equipped with the ability to craft SEO-driven content with precision. She thrives on the challenge of tackling something new, and believes no topic is too big, too small, or too boring to be brought to life!
She has vast experience working with professional services providers. Turning industry lingo or data-heavy ideas into digestible information is a breeze for her. She thrives on the challenge of building small ideas into content that bring big results. Her SEO knowledge means she keeps Google's algorithm in mind at every turn.
Stephanie moved from Australia to Europe before accidentally finding herself in Kelowna and falling in love with the place. Outside of work, she likes getting outside.
Background:
Stephanie completed her Bachelor of Laws and Diploma of Financial Planning before working in the legal industry for a few years. She eventually realized that her writing prowess and ability to quickly research and grasp information could be better utilized in the wide world of content. So, she set off to learn, upskill and build herself a client base.
She has considerable experience working with legal startups and SaaS and UCaaS providers, having worked with the likes of ARAG (the world's largest legal indemnity insurer) and TIQ Time. Finding that her passion for the outdoors gives her an edge within the adventure and tourism niche, she has also worked with regional governments in Sweden and sports apparel companies on their content and marketing strategy.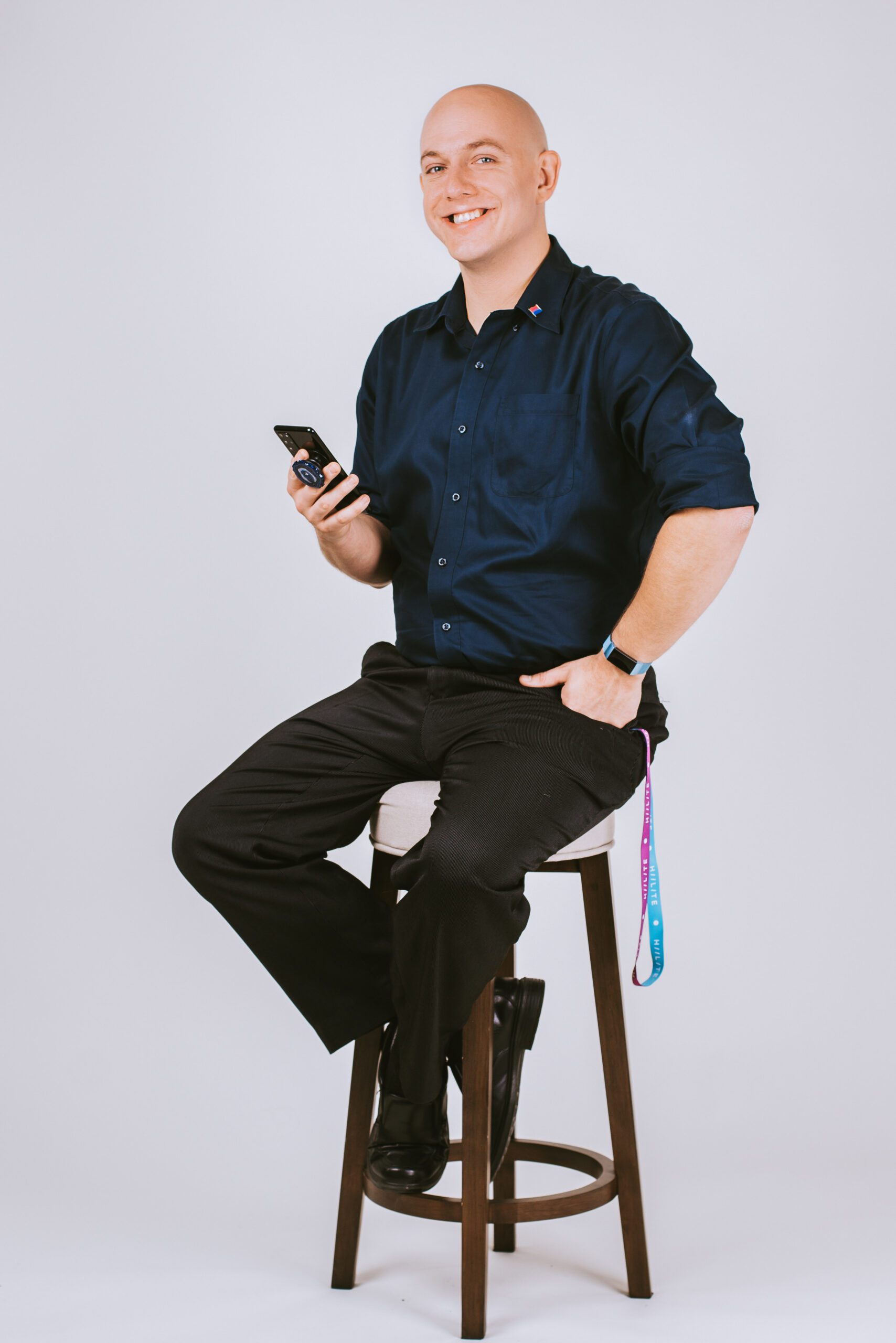 Nic Walls
Community Engagement Manager
Always the type of person excited to recommend new music or shows to his friends, Nic was a born marketer long before he got the title. Nic manages the digital voice of his clients, connecting with their community of customers and making sure that the brand is present and personable on all the relevant digital platforms.
A true digital citizen, he knows his way around the social internet like the back of his hand and leverages that fluency to ensure every client has the voice they envision in any conversation they desire.
Even while Nic is not at work his imagination never rests. Whether he's gaming with friends online at his PC, or around a table for a session of Dungeons & Dragons, flexing his creative muscle to find ways to succeed is his passion.
Combining his eclectic skillset with the design direction he finds in collaborating with local artists and designers, Damien puts his various talents in motion daily. Motivated by his constant desire to grow, he has built the foundation of his career with an emphasis on front-end development and search-engine optimization. In his free time he enjoys doing non-profit work as the web-master for the International Family Nursing Association, building Twitter bots (Julia Set Fractals Bot, Ghost of Billboard Past Bot), WordPress Plug-Ins, Browser Extensions, and many other things on and off the web. Striving to achieve and learn more each day, Damien expects to master these skillsets one project at a time.
When Damien isn't building things, you can find him riding for the NoName Skateboards team, playing Tetris, trying to lower his rubik's cube solve times, or driving across the country to attend concerts & comedy shows. He is also working through his Bachelor of Science in Computing and Information Systems at Athabasca University.
Fiyin

 Oladele
Jr. Web Developer
Fiyin's combination of dedication to attention to detail and love for web development projects helps him consistently produce top-notch work. His willingness to learn how to get the best results for clients and determination to excel at anything he does helps him find effective solutions to a wide variety of problems.
Passionate about finding the best ways to excel at solving a problem, Fiyin is a burgeoning member of the development team. He frequently collaborates with others to produce the best possible results for clients. 
Fiyin found interest in web development while studying computer science at the University of British Columbia. There, he developed his skills building websites and apps as a student. Implementing what he learned, Fiyin has created a wide variety of webpages in addition to understanding how to effectively maintain and update websites as well. 
When he isn't programming, you can find Fiyin reading, playing sports or video games, and listening to his favourite music or podcasts. 
Mitch Mills
UI/UX Designer
As a designer, Mitch finds passion in clarifying an organization's purpose, defining its voice, and understand its customers; all while mediating the space between users and the information they need by building intuitive, user-centric interfaces that engage, delight and communicate clearly across all devices.
Before starting at Hiilite, Mitch worked as an automotive service technician. His time as a tech introduced him to a myriad of technical and practical skills, however as a career it only ever satisfied his drive to learn, failing to provide any real creative satisfaction.
He began his journey at Vancouver Film School, where he was initially drawn with intrigue to motion graphics. However, he quickly discovered an affinity for communication design and analytical processes, likely an artifact from his time as a technician. Mitch graduated with honours from Vancouver Film School with a Diploma in Digital Design and having received two user experience design awards for his graduate project. Since then he's been pursuing a successful design career at Hiilite.
Arcui Usoara
Brand Strategist
Arcui is a self-taught, brand strategist. He started very early in his career right from middle school. Arcui began by learning remotely as a designer for companies alongside other more experienced professionals who helped guide him along. 
He's now an expert strategist, agency owner, author, and coach for newbie designers and creative businesses. Arcui understands the world of design and branding can be challenging, so he makes it easy for his clients by making the sessions fun, interactive, and timely to give them clarity. 
Outside of work, Arcui spends most his time, cooking, working out, and creating opportunities for others to build upon. He loves spending time with his family, and best friend (and her german shepherd). Arcui always enjoys striking up a conversation with anyone, keen on hearing their story. 
Wesley Howerton
Digital Marketing Intern
Wesley, a recent graduate from the University of British Columbia Okanagan's Business Management program, is currently filling an internship position at Hiilite.
While finding success in his university studies, Wesley was the acting Director of Charitable Events on behalf of the Management Student Association at UBCO. This position saw him facilitate relationships between large corporations and small charities while planning and hosting fundraising events for various local charitable organizations.
Inspired by role models such as his professor, and Hiilite Director, William Walczak, Wesley is excited to be pursuing a career in marketing and feels that he can play to his strengths to find long-lasting success in his field.
When he is not working on projects, Wesley can be seen riding his motorcycle or training for his upcoming professional hockey season in Sweden.