Traine and Mainline Living
Turning Heads of Investors With Branding and Print Design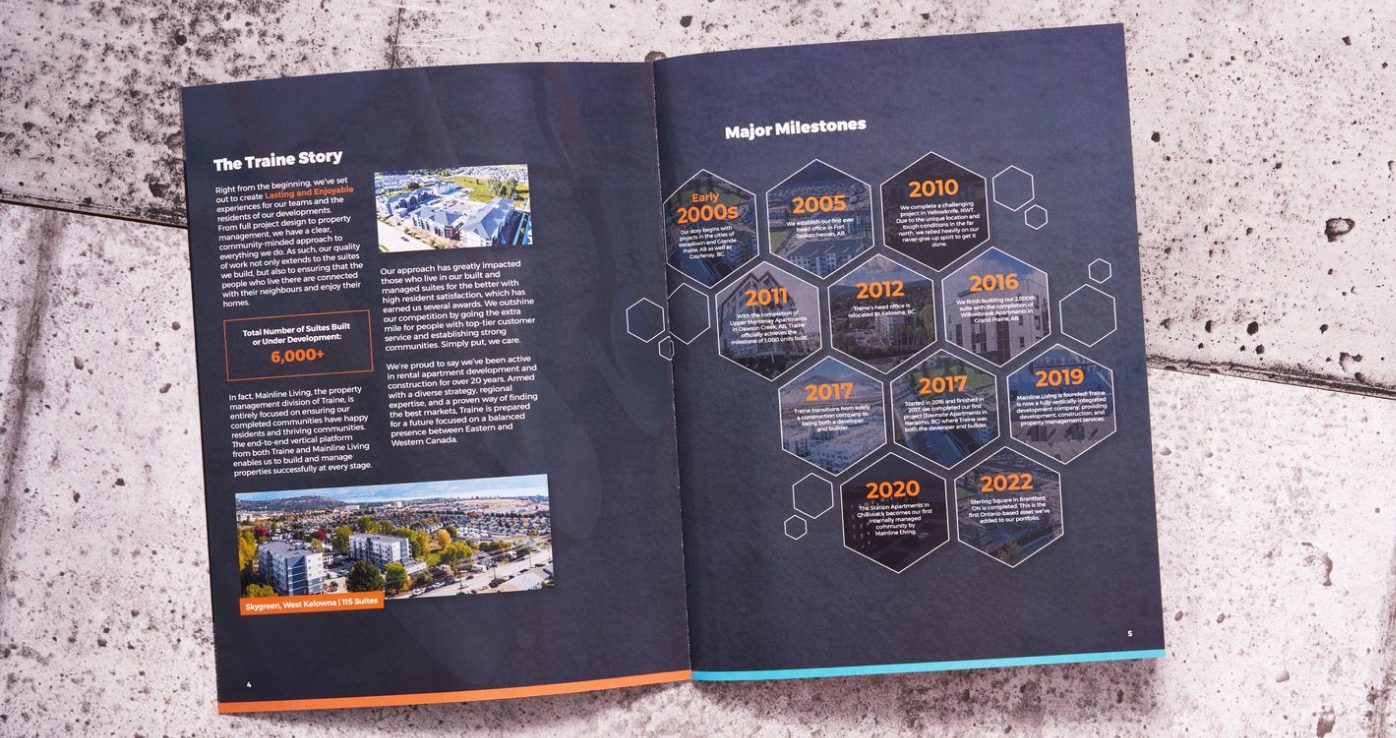 We crafted a corporate profile book that showcased how they built the company, their projects, and what the company stands for.
Deliverables:
Print Design
When it comes to making a good impression on investors, first impressions definitely matter, but so do their thoughts about your company when they're leaving your meeting. Traine came to us because they needed a robust company profile booklet to pass along to investors and interested parties at trade shows. We crafted a booklet that gave clear insight into what their company stands for and how they've grown while consistently delivering results.
Setting Good First Impressions And Foundations
Business cards are excellent for networking, but when it comes to giving people insight into your business itself, that's not always enough. This is especially true when you're trying to leave a lasting impression on investors. We collaborated with Traine to create a robust booklet that showed off some of their major accomplishments and how their company has grown.
Project Manager: Bijoy Benhur
Graphic Design: Scott Watson/Cam Schreiner
Content: Jake Maclearn
Photography: Kylie Mae