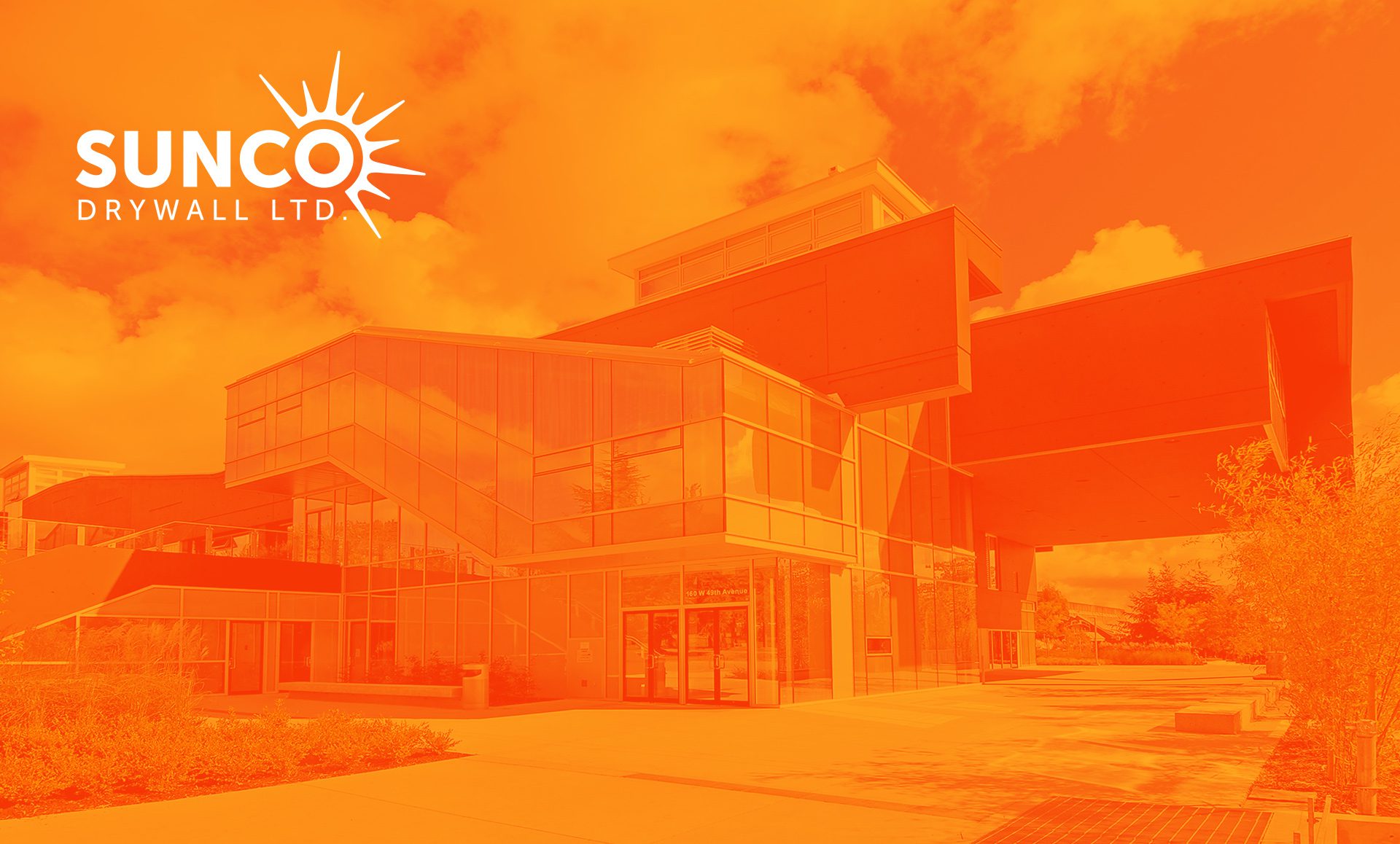 Corporate Brand and Website Showcasing 30 Years of Projects
Sunco Drywall may have started as a small company back in 1988, but today they have grown into a large organization with over 500 employees serving multiple locations across Western Canada. Their business evolved over the years and Sunco recognized it was time for their brand and website to be updated as well. 
The Hiilite team collaborated with Sunco to create a new corporate brand identity and website that effectively communicated their organization's large scale, their professional reputability, and their dedication to safety.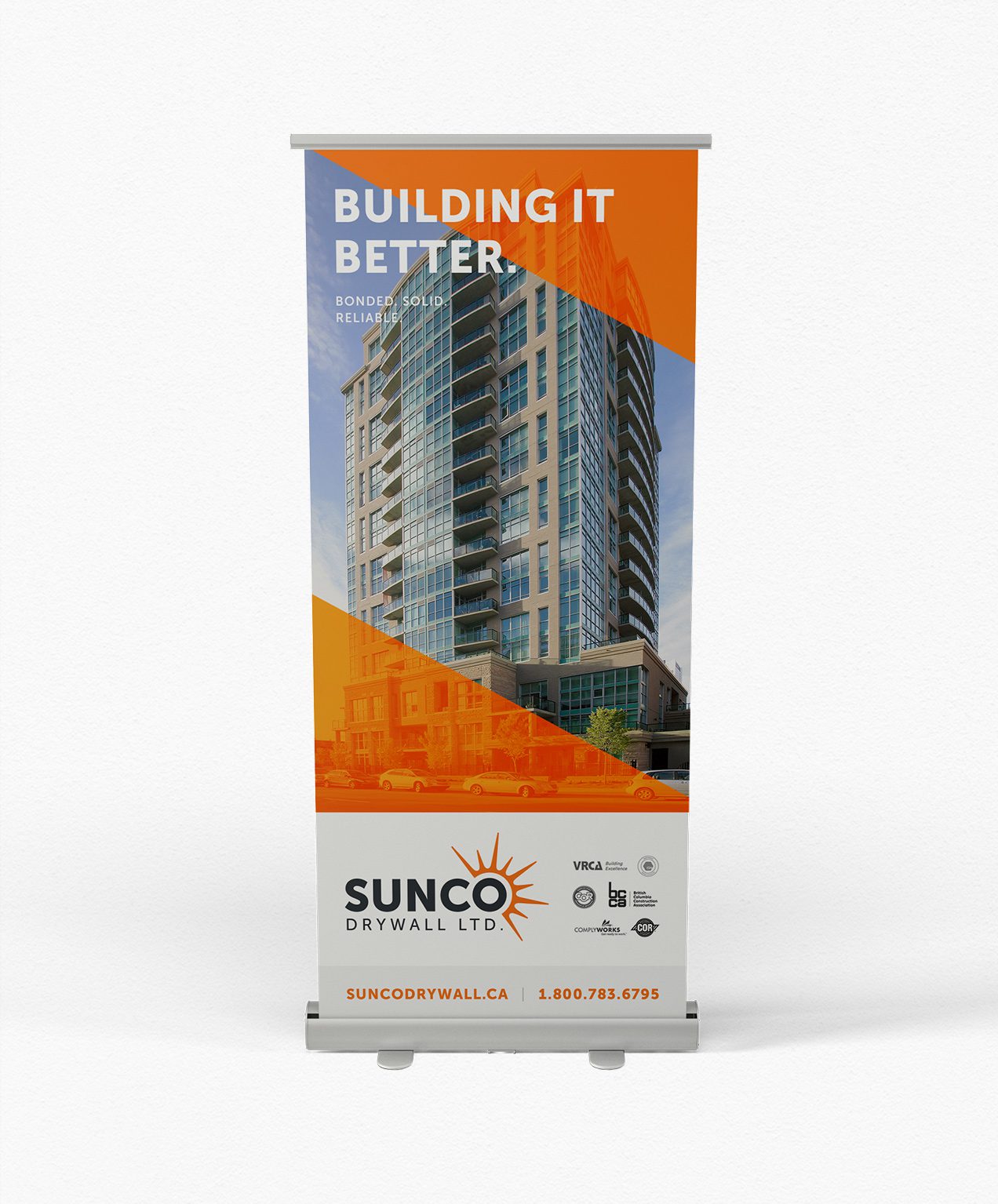 Sunco identified the sun icon in their existing logo as emblematic of their business, an integral part of their brand identity. Our design team created a modernizing logo for them while still retaining a nod to the original design.
We equipped the client with a Brand identity Guide to continue to maintain a thorough brand consistency within their organization both for the initial new rebrand and for years to come.
A cohesive brand identity with a nod to Sunco's history
Drywall needed an established looking brand that fit and reflected their history. Hiilite kept components of the old brand to offer a progressive look. During our consultation with Sunco Drywall, we collaborated with them to identify a clear marketing strategy and direction for their brand that would resonate with their target audience.
Once we finalized the elements of the new brand identity with the client, we moved forward with equipping them with new print collateral that they rolled out with the launch of the website. This included their new logo, updated letterhead, business cards, invoice templates, apparel, email signatures, and social media.
Colour palette and Sunco's dedication to safety
In addition to the new logo, Hiilite also provided a cohesive new visual identity for the client that included colour palette, typography, and other design elements. Sunco had expressed an importance in finding a way to communicating their dedication to safety at a glance, which led to our creative team's decision to select a vibrant "safety orange" as one of the dominating component of their new colour palette. In addition to this, their new colour palette also includes a sunshine yellow representing their team's positivity and the company's Okanagan roots, and a professional slate blue-grey representing professionalism and a solid foundation.
Website Construction
Sunco required a modern website that embodied the new visual branding while placing their years' worth of impressive projects in the spotlight. Hiilite's team developed a new responsive website for Sunco that included better SEO practices, a bold aesthetic that would set them apart from the competition, and an expansive project gallery that succeeded in the client's main goal – to visually communicate the size and capabilities of their company at a glance.
Their new website reflected modern standards including responsive design and better SEO practices, but it also succeeded in showcasing Sunco's expansive collection of years' worth of impressive project photography.