Rustic Reel Brewing: Brewery Marketing and Design with a Fresh Taste
Breweries continue to pop up as one of the most popular new small businesses so there can be stiff competition to stand out. We designed a brand new website for Rustic Reel that embodied their brand essence and casual company feel. To complement the website, we crafted new can packaging, print materials, and other design elements that unified their bold, rustic brand. When completed, Rustic Reel Brewing had an attention-grabbing, complete, clear brand consistent across all their marketing.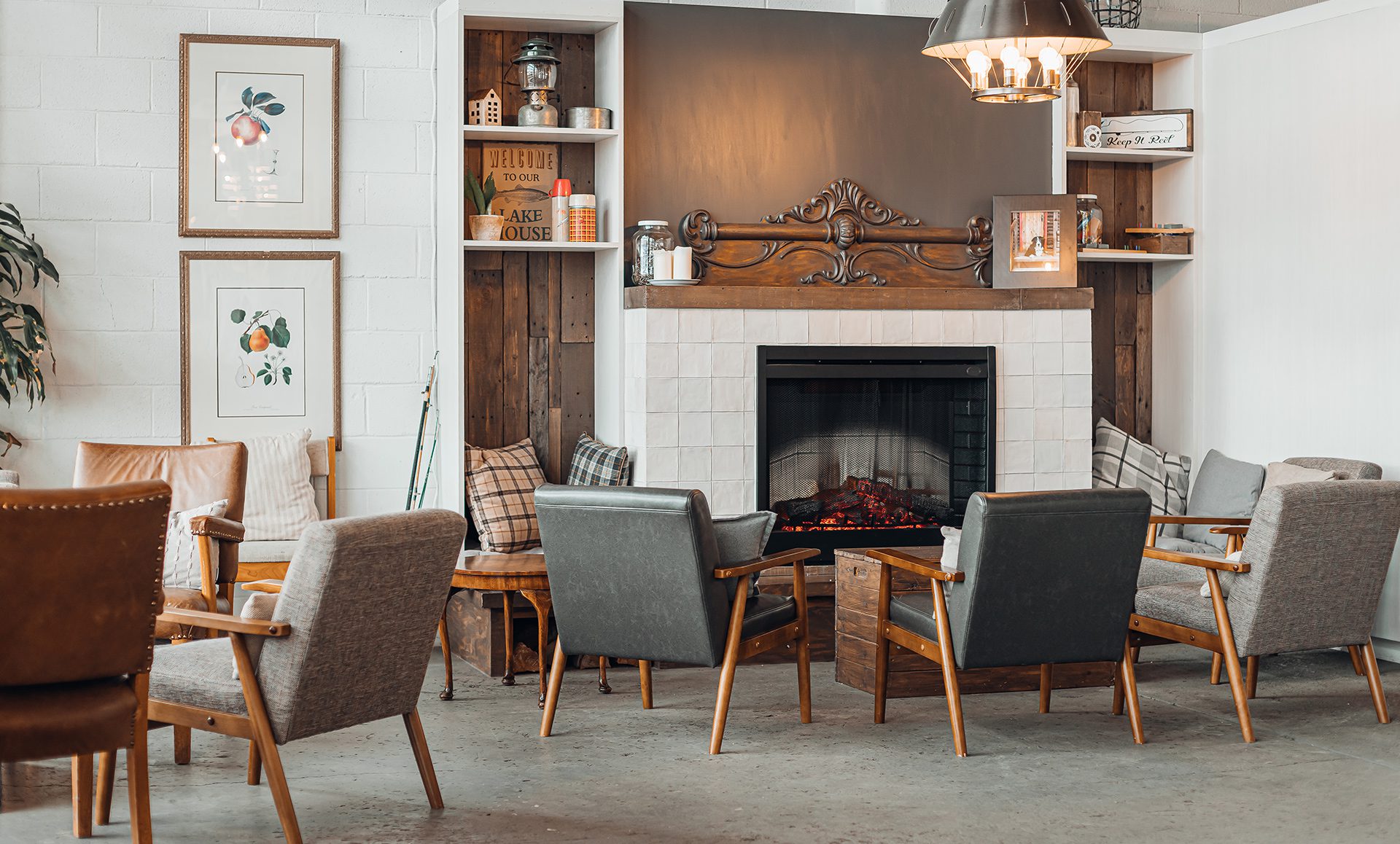 The people behind the brand are just as important (if not more so) than the brand itself. We collaborated closely with Susi, the owner and visionary of Rustic Reel Brewing, to bring her vision to life while embodying her kick-ass positive energy into every aspect of the brand's voice.
Making it authentic with custom photography
Anyone can use stock photos, but when you use custom photography you add a personal element that people immediately recognize as authentic. The best sites use specific angles and shots to showcase their company in a way that makes the location instantly recognizable. This is exactly what we accomplished with Rustic Reel.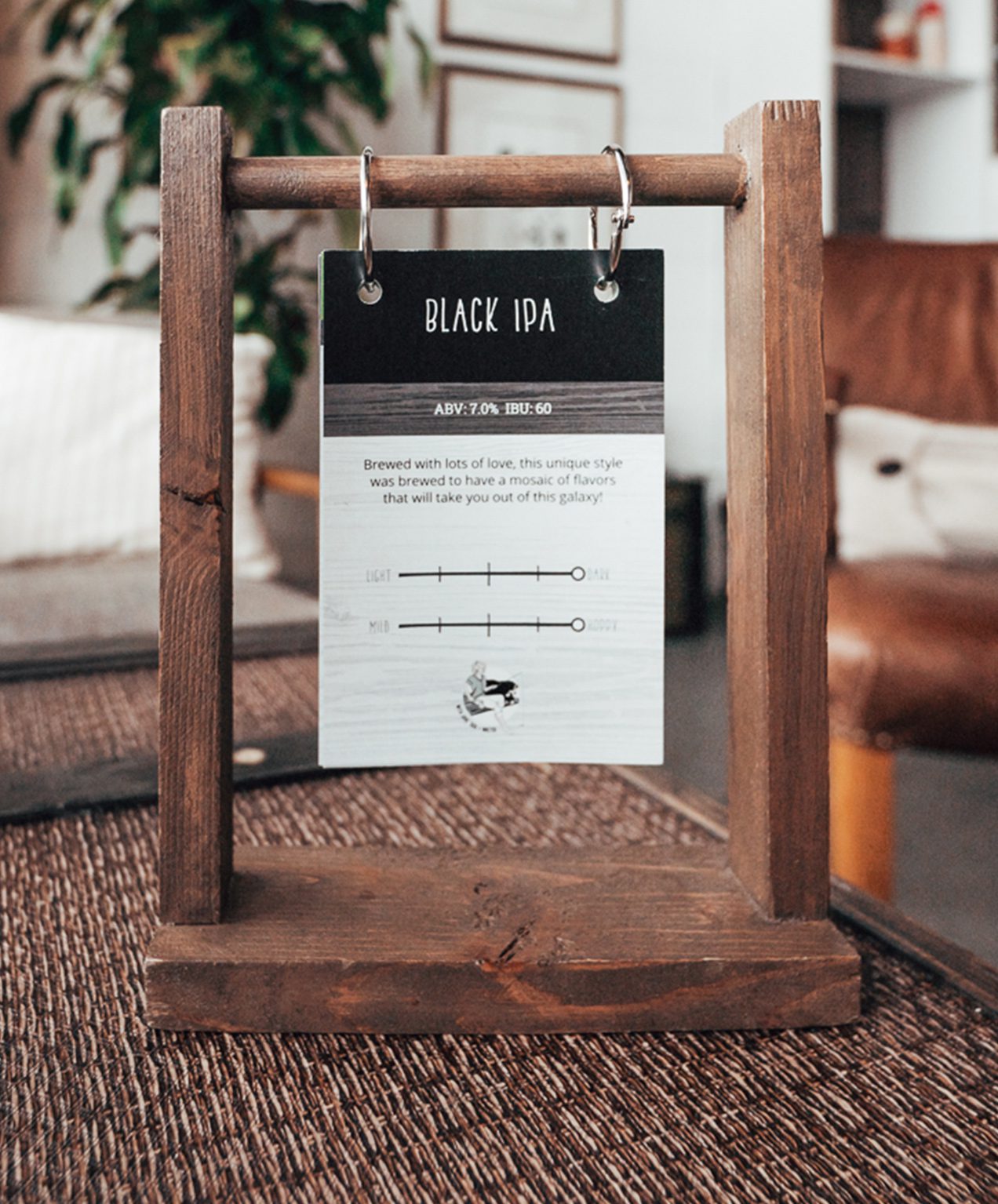 Turning heads with refreshing packaging and print materials
Being the "New Kid on the Block" Brewery, Rustic Reel needed to make a big splash. The finished product is clear brand consistency across all Rustic Reel Brewing marketing materials.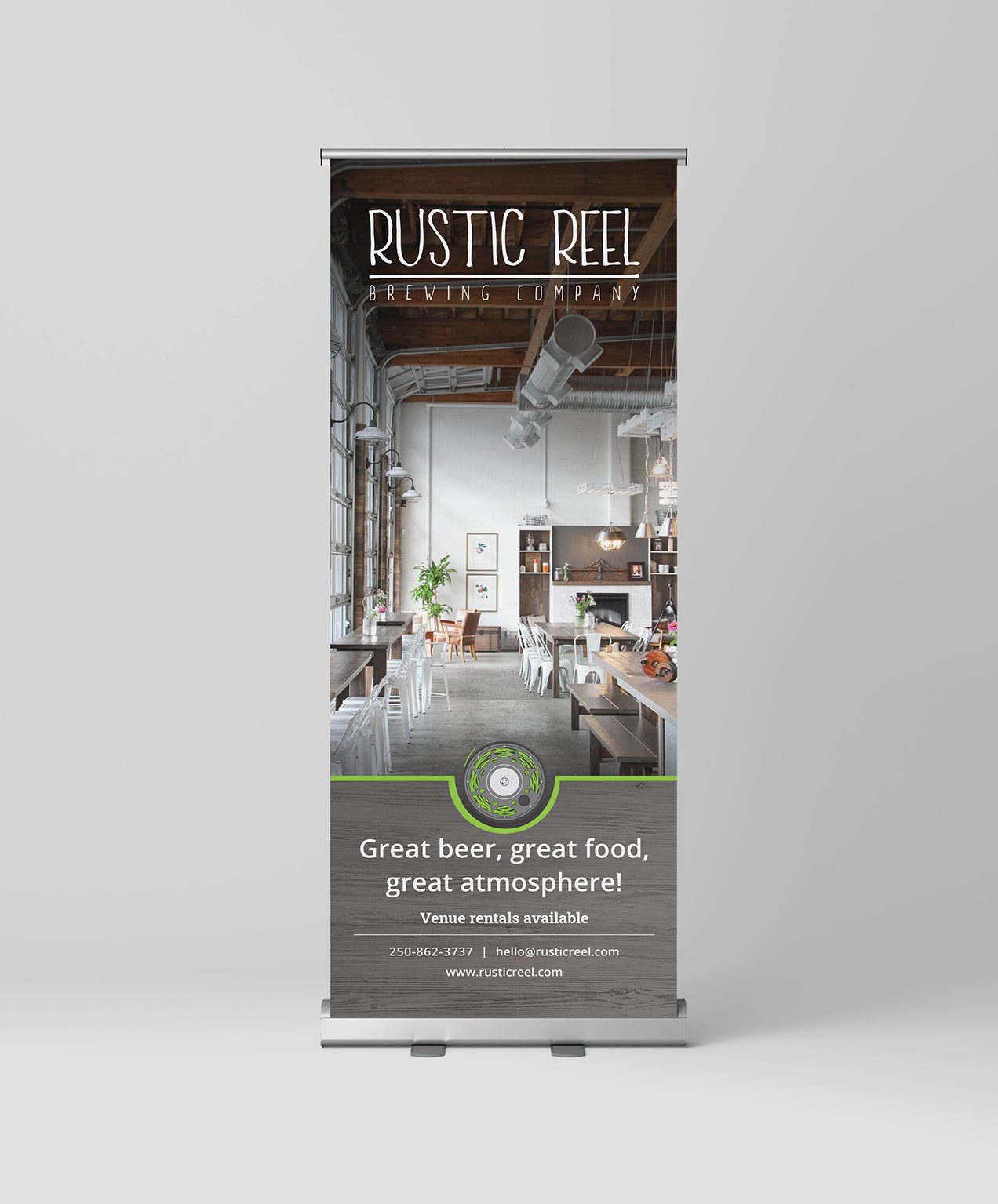 15000 visitors
in the first 6 months since launch
We created a brand new website for Rustic Reel that embodied their brand essence and casual company feel. In addition to information about the beer & brewery itself, their new website also boasts info on event rental bookings, the #GetReel blog, career information for potential new hires, an online store for their beer and merchandise, and "The Tackle Box Local Market" – a treasure trove of other goods from local sellers.
Brewing up a rustic online shopping experience
With a huge switch to online shopping, we wanted to extend that through an online store were people could buy classy and slick merch, and their beer online.