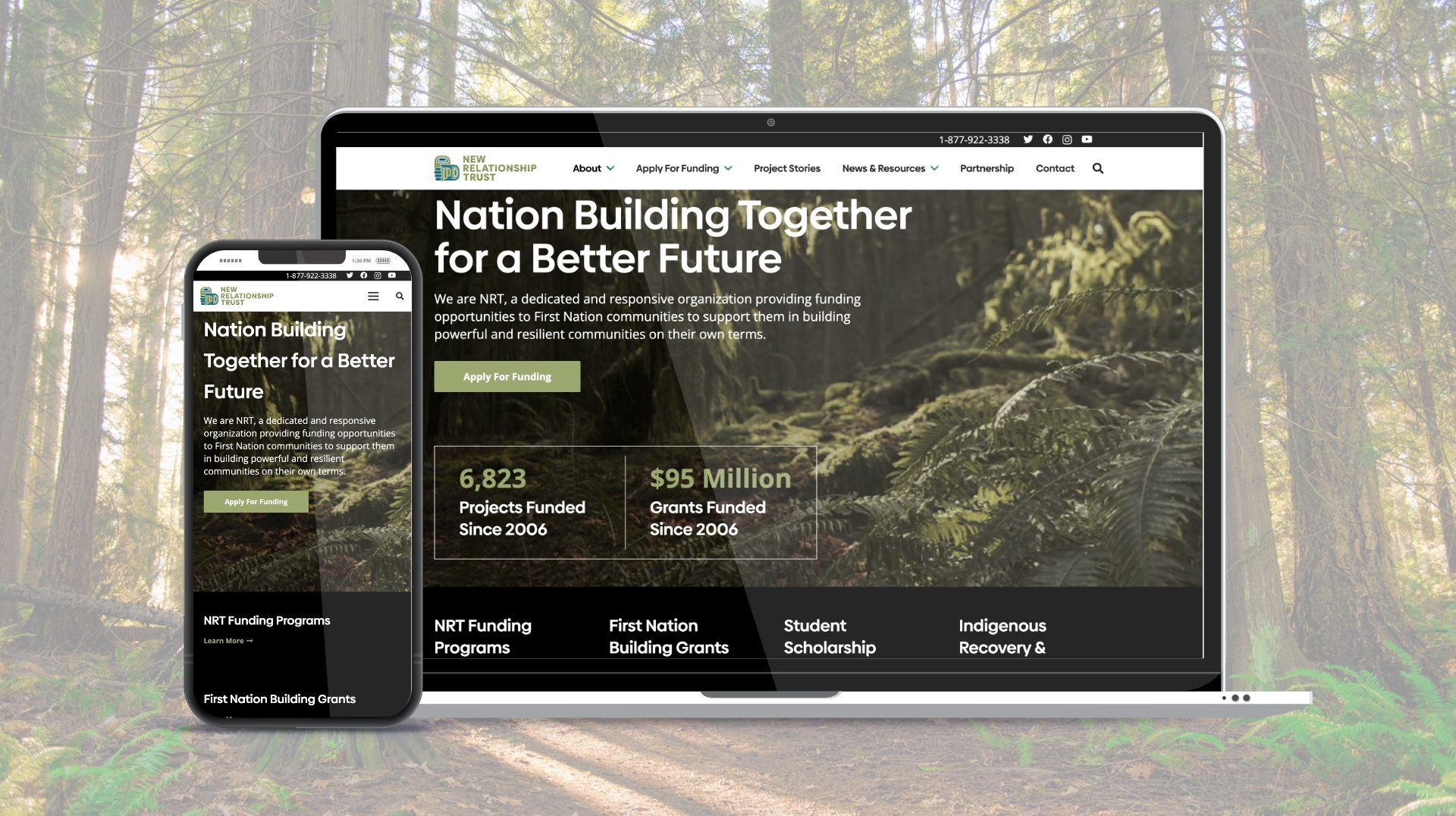 We were asked by New Relationship Trust to help them re-design their website with two main goals. First, to align it with their new branding and, second, to improve their content structure and enhanced user experience.
The Challenge
The Client Faced
To fulfill New Relationship Trust's first goal, we set out to reimagine their website's visual identity. By integrating the new green and teal color scheme from their updated logo, we crafted a modern and visually appealing design that seamlessly aligns with their new branding. Enhancing the user experience, we implemented a clean and contemporary layout that facilitates effortless navigation across the website.
The Solution or
Opportunity
Recognizing the importance of user-friendly navigation, we prioritized New Relationship Trust's second goal: facilitating seamless access to grant information and resources. To do this we restructured the website's content, ensuring that essential grant-related details are intuitively organized and readily accessible. By implementing a logical and user-centric information architecture, we empowered users to locate the resources they need, saving them valuable time and effort. The revamped website now acts as a valuable tool for grant seekers, streamlining their journey and facilitating their mission to create positive change.
Project Manager: Bijoy Benhur
Graphic Design: Cam Schreiner
Web Development: Heather Treadgold/Joseph Fortino
Content: Jake Maclaren
Strategy: William Walkczak