Website Design and Development That Shines Bright
We helped them build brand awareness and created a website for their new business that highlights their approach to dentistry.
Deliverables:
Brand Identity, Website Design, Ongoing SEO/SEM, Photography
As a new business (and in a competitive local market) it was important for Love It Dental to have both an immediately recognizable look and feel. We helped them establish their brand presence with Google Ads, social media posts, window wraps, giveaways, and a brand-new website. All of these helped them achieve tangible success within the first 3 months of working with us as a client.
All Smiles And
Good Impressions
Marketing in Kelowna for dental offices is a competitive market, so it was important to design Love It Dental's website in a way that both aligned with their brand values and helped them stand out and leave a good impression. We designed their site with this in mind and made it clear what services they offered.
Turning Heads
With Branding
That's Recognizable
Because Love It Dental is located in a busy area where traffic is heavy, having signage and branding that's recognizable and turns heads can make a major difference in bookings. We designed parking stickers, signage, and window wraps that all work together to improve visibility and awareness.
Filling in the
Gaps in Awareness
Simply opening up a physical shop isn't enough these days to get the traffic to your business that's needed, especially when you're a new company. We supported the launch of Love It Dental (and continue to) with Google Ads, social media posts, and setting up giveaways to draw the maximum amount of attention to their opening and beyond.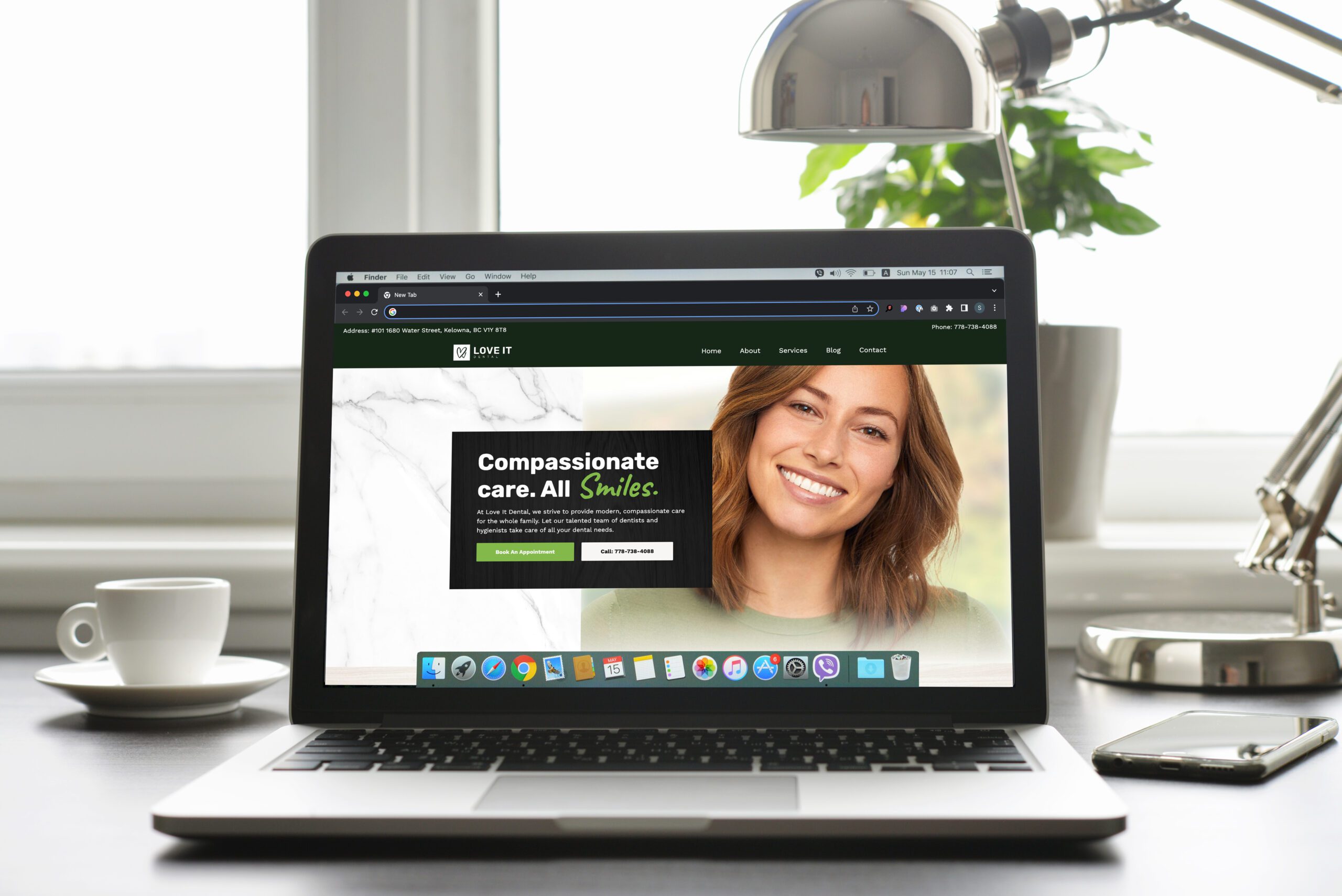 What We Achieved in 3 Months
Project Manager: Bijoy Benhur
Graphic Design: Scott Watson
Web Development: Heather Treadgold
SEO: Patrick Henderson
Content: Jake Maclaren
Strategy: William Walkczak