Canyon Dental:

Clean and Sharp

Dent

ist

Brand

ing

Improvement

s
Good branding can make enough of an impression that people form a relationship with it. We refined Canyon Dental's branding to improve the flow of their website and leave a lasting impression. Our content focused on providing clarity about dental work and educating their target audience about best oral health practices. 
Crafting a Brand That Stays with You Long After You've Seen It 
A key component of any business is effective branding. The best branding will not only be memorable by your target audience but will get them excited about doing business with you. We refined their visual direction on their website and print materials to be clear and unified. A branscapes was delivered to guide all future branding decisions.  
We created a brand that focuses on creating trust while being familiar and approachable.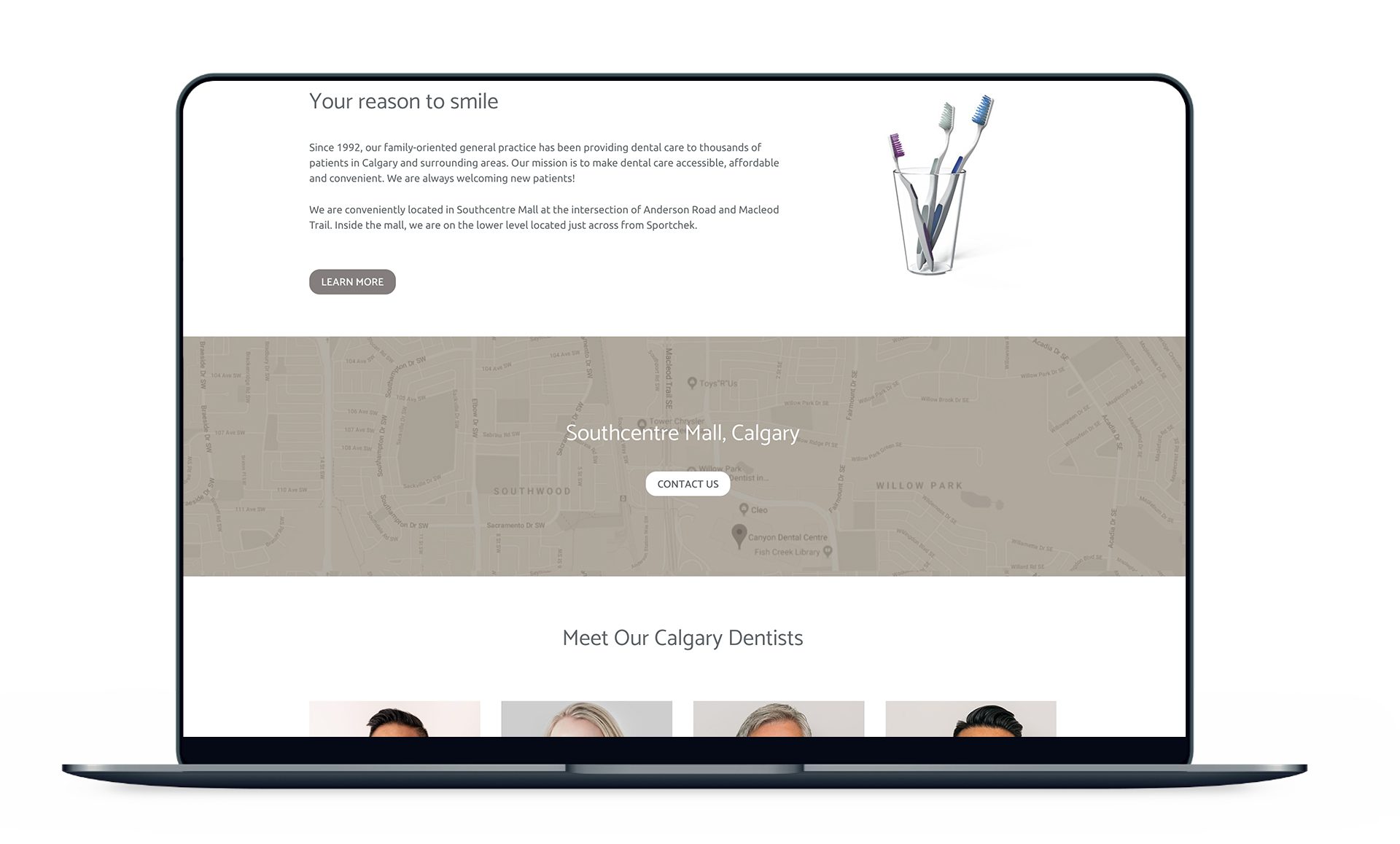 Becoming a Reliable Resource for All Things Oral Health 
Blogs improve the search engine optimization (SEO) of a website, but they can also be a valuable source of information for a specific industry. We completed topic and keyword research to craft blog posts that not only improved their SEO, but function as a useful resource to anyone reading it. 
Showcasing Their Wealth of Knowledge 
There are plenty of misnomers out there regarding taking care of your oral health. We provided Canyon Dental with engaging social material that educated and de-mystified their target audience for everything from the effectiveness of mouthwash to proper flossing techniques. After all, oral health is more than just brushing your teeth.