Deliverables:
Branding, Website, SEO, Content, Signage, Social Media
Our mission was to jump-start Ably Clean, a fresh exterior maintenance company in Kelowna, BC. This involved rolling out a cohesive brand, creating eye-catching signs, designing striking vehicle wraps, and building a user-friendly website.
Our journey with Ably Clean began by defining and developing its brand from scratch. It was essential to establish a brand identity that accurately reflected the company's value proposition and ethos while also resonating with the target market. Our aim was to provide something modern, simple, and fresh.
Then, it was on to the website. Using WordPress for its flexibility, we paired it with Vonigo for a smooth job booking process. Our goal was to create a straightforward platform where customers could easily understand Ably Clean's services, book a job, and connect without any roadblocks.
Branded Assets/
Outdoor Marketing
With the branding in the bag, we turned our attention to vehicle wraps. These had to catch get attention and convey the brand essence while cruising through the streets. We ensured they were eye-catching, clear, and, most importantly, unforgettable.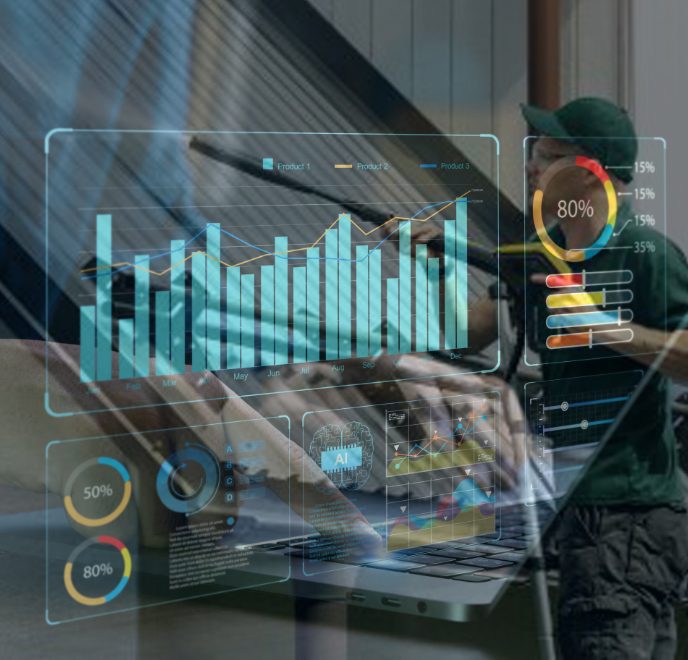 But what's a website without visitors? So, we also took care of the SEO groundwork. We wanted to ensure that when someone searched for their service, Ably Clean wouldn't be hiding in the back pages of Google.
Project Manager: Bijoy Benhur
Graphic Design: Scott Watson
Web Development: Heather Treadgold & Joseph Fortino
SEO: Bijoy Benhur
Content: Jake Maclearn
Website design, SEO, & marketing that will grow your business.
To get the best marketing results, you'll need to assemble a team of badass people to work with you. Luckily, we have them in spades and raring to go.