Search Engine Optimization is crucial to standing out in the crowd and making sure potential customers can find you online. Implementing SEO on your website will improve your page rank on search engines like Google, Bing, and Yahoo. By discovering how your customers are searching, a good SEO strategy can get you to the top of the first page in search results for targeted keywords. Organic search results can be cultivated, and we like to consider ourselves to be pretty good farmers.
Combining SEO with social media channels boosts traffic to your website and engages your customers. Building relationships through thoughtful, strategic social media content can create long lasting customer loyalty and increase leads. Social media platforms are here to stay and they continue to be a growing factor in search engine ranking. So don't be anti-social, join the party where all the cool kids are. Don't worry, we can help you with that.
SEARCH ENGINE OPTIMIZATION AND SOCIAL MEDIA SERVICE TIERS TO FIT YOUR BUDGET & REQUIREMENTS
Build the foundation of your SEO platform. The essential tools and ongoing advice to get your business on the track to success.
Install or review Google Analytics
Install or review Google Webmaster Tools
Submit or review Google Places for Business
Review site score on grading platforms
Install SEO tool on sites with a content management system
Double check site for user friendly URLs
Submit site to major search engines
Create and submit XML sitemap to major search engines
Implement HTML sitemap
Use Google AdWords Keyword Planner to research appropriate terms to target
List and check keywords in Google Webmaster Tools
Update SEO plugin for page titles and meta description
Monthly meeting (in person, Skype or phone) to
review analytics.
Get the most out of your content & social media presence with additional tools and skills. Your business will climb the rankings for the search terms you need to focus on.
Update media files (file names, title & alt tags)
Update and edit selected site content with appropriate keywords and hierachy
On-site content marketing strategy (e.g. portfolio & gallery updates. product catalogue updates blogging)
Monthly report on traffic, site grading, rankings
Monthly content marketing consultation.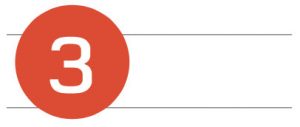 Hand over your online presence. Get help building new and interesting content targeted to your ideal clients & new markets. The fastest way to generate traffic paired with a long-term strategy for high rankings.
Social media strategy (e.g. Facebook, Twitter, Pinterest, Instagram etc)
Pay-per-click marketing strategy
Monthly reporting includes competitor comparison
Content for pay-per-click marketing
Content creation – monthly blog article, social media content.